Ben Nevis Rescue Operation Could Resume
18 February 2016, 07:24 | Updated: 30 March 2016, 13:50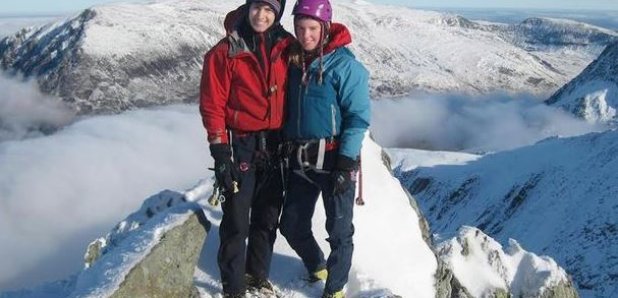 Rescue teams searching for a Leicester climber and his girlfriend on Britain's highest peak will see if they can resume at sunrise after treacherous conditions hampered efforts on Wednesday.
Rachel Slater, 24, and Tim Newton, 27, failed to return from an outing on Ben Nevis in the Scottish Highlands at the weekend.
Heavy snow, fog and high winds prevented teams from carrying out detailed searches on Wednesday and an avalanche elsewhere saw a rescue helicopter diverted from the hunt.
Two men were airlifted from the Creag Meagaidh area of north Lochaber and one of the climbers later died in hospital, while the other remains in a serious condition.
A hillwalker also died on Wednesday after he and two other walkers went missing overnight near Durisdeer in Dumfries and Galloway.
The other two men who were rescued are being treated for hypothermia.
It is believed experienced climbers Ms Slater and Mr Newton, from Bradford in West Yorkshire, had been camping behind the Charles Inglis Clark memorial hut on the north side of Ben Nevis.
A Police Scotland spokesman said: ``Mountain rescue will asses the weather in daylight to see if they can carry on.''
Lochaber mountain rescue team said on Wednesday night: ``Sadly conditions on Ben Nevis are preventing us from going out to look for Rachel and Tim.
``We managed to get (helicopter) R951 as a small window in the weather allowed an aerial search which unfortunately did not find anything.''
Mr Newton was a member of Hinckley Mountaineering Club in Leicestershire before moving away to university.
Club president David Gair said he has a wealth of experience garnered in the Himalayas, the Alps and in Scotland.
He said: ''He's a quiet, unassuming and very likeable young man.
''He's a very competent mountaineer and if anybody is able to deal with this situation, he can.''