Ambulances Called 82 Times To Derbyshire-Based Sports Direct HQ
5 October 2015, 07:18 | Updated: 30 March 2016, 13:50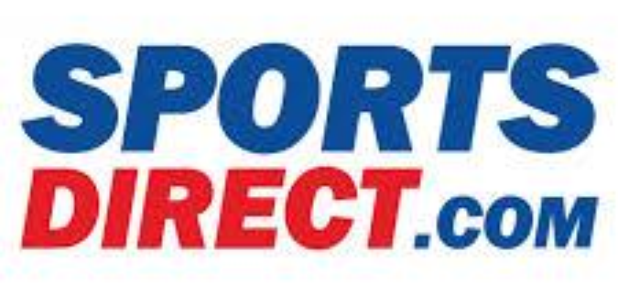 Ambulances were called to Sports Direct's warehouse in Derbyshire more than once a month to deal with ``life threatening'' cases over the past two years.
A woman who gave birth in the toilet, a man suffering a stroke and a worker having convulsions were among the incidents dealt with by paramedics at the headquarters in Shirebook, Derbyshire.
82 ambulances were called to the distribution centre's postcode between January 2013 and December 2014, with 36 of the cases deemed ``life threatening'', including chest pains, breathing problems, convulsions and strokes.
Three of the calls were for women having pregnancy issues, the information released by East Midlands Ambulance Service under the Freedom of Information Act reveals.
One of the call-outs was for 52-year-old Guntars Zarins, who suffered a stroke in the warehouse canteen.
His daughter Liga Zarina-Shaw told the programme that Mr Zarins was too frightened to take the day off work despite having flu-like symptoms.
She said: ``He (was) so worried about his job he (was) even scared to take one day sick.
``What is happening there is not normal.''
She added the family does not blame Sports Direct for his stroke, which paralysed him down his right side.
Ms Zarina-Shaw said workers at Sports Direct were frightened about a ``six strikes'' policy, in which anyone who gets six warnings in six months will lose their job.
It is claimed workers can get strikes for long toilet breaks, excessive chatting and for having time off for sickness.
Professor Steven Bevan, a Government advisor on workplace health, said:: ``The evidence is pretty concerning. If people are in an environment where they, despite genuine illness or injury, fear having time off work, then that's probably not compliant with health and safety legislation and also is short sighted best practice.''
It comes after dozens of campaigners dressed in Victorian clothing protested against Sports Direct's use of zero hours contracts outside the company's annual general meeting last month.
The protests were led by Unite and called for an end to what they call Victorian working practices and demanded staff were paid a living wage of £7.85 an hour.
Unite regional officer Luke Primarolo said: ``Low paid agency workers on zero hours contracts are being subjected to working conditions that are more akin to a Dickensian workhouse than a FTSE 100 company's warehouse.''
At the firm's annual meeting, Keith Hellawell, the chairman, told shareholders he was satisfied the company complied with health and safety regulations.
Sports Direct say its own records show 24 ambulance calls were made directly from the warehouse.
It also said it aims to provide safe working conditions for all warehouse staff which comply with applicable employment and health and safety legislation.
The company added they take any allegation that they may have breached health and safety or employment regulations very seriously.