£5,000 Reward After Woman Is Sexually Assaulted In Nottingham
6 May 2015, 16:32 | Updated: 30 March 2016, 13:50
A £5,000 reward's being offered after a 20-year-old was attacked and sexually assaulted in Nottingham.
The charity Crimestoppers is putting up the money for any information leading to the arrest and conviction of the person responsible for the sexual assault of a 20-year-old woman in the Radford area of Nottingham.
It happened in the early hours of Sunday 12 April when the victim was walking home after a night out in the city centre. She was walking through a car park on Randal Street, sometime between 2am and 2.30am when she was attacked.
CCTV pictures show a man walking nearby at the time and police haven't been able to trace him.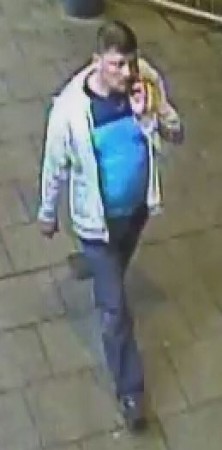 A Crimestoppers spokesperson said: "This was clearly a very distressing ordeal for the victim and for this reason we'd ask that anyone with information about the incident or the man in the CCTV picture contacts Crimestoppers anonymously, safe in the knowledge that your identity will never be revealed.
"We will never ask for any of your details, and significantly, you'll never have to give a statement to police or go to court. So please, do the right thing, call 0800 555 111 and tell us what you know."