15-Year-Old Girl Guilty Of Murdering A Mum And Daughter
18 October 2016, 13:05 | Updated: 18 October 2016, 14:41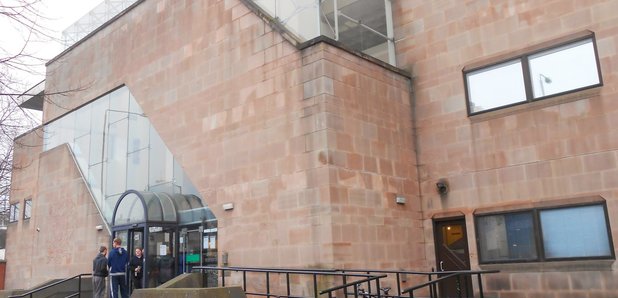 A 15-year-old girl has been found guilty at Nottingham Crown Court of murdering a mother and daughter who were stabbed as they slept.
The teenager, who cannot be named because of her age, had claimed that mental illness diminished her responsibility for the killings of dinner lady Elizabeth Edwards and 13-year-old Katie Edwards.

A five-day trial at Nottingham Crown Court was told that the schoolgirl and her boyfriend planned the killings and carried them out "to the letter'' when they were both aged 14.

The teenagers - thought to be Britain's youngest ever couple to be convicted of murder - went on to share a bath, have sex, and watch four vampire-themed Twilight films after the murders in Spalding, Lincolnshire, last April.
Timeline:
Here are the key events which led up to and followed the murders of Katie Edwards and her mother Elizabeth at their home in Spalding, Lincolnshire.

:: Monday April 11: During a conversation in the back garden of a property in Spalding, the teenage couple map out a plan to stab the victims and then share a bath to clean off ``inevitable'' blood. They also plan to take their own lives after the killings.

:: Wednesday April 13: At about midnight Elizabeth and Katie Edwards are attacked by the male defendant in their beds. The older victim is stabbed and smothered first in a killing said by his girlfriend to have lasted for around 10 minutes. Schoolgirl Katie is then killed in her own room by the boy, moments after he asked his girlfriend if she wanted to go through with the plan.

:: Friday April 15: Police force entry to 5 Dawson Avenue and find the victims dead in their beds. Both defendants, then aged 14, are later arrested on suspicion of murder.

:: Saturday April 16: The 14-year-old girl makes full admissions to police, giving them a step-by-step account of the murders and their planning. The girl tells two detectives the plan was fully agreed between her and her boyfriend: ``We made sure we were both definitely OK with it and he continuously asked me if I still wanted to go through with it and I said 'yes'. We went over the plan over and over again.''

:: Sunday April 17: Both teenagers are charged with two counts of murder.

:: Tuesday September 6: The defendants both admit manslaughter but plead not guilty to murder.

:: Monday October 10: The boy, now aged 15, admits murder at Nottingham Crown Court and is remanded in custody awaiting sentence at the end of his former girlfriend's trial.

Prosecutor Peter Joyce QC then tells the court that the girl accepts that although the boy stabbed the victims, she is equally responsible for the murders, having planned them and helped to carry them out.

Mr Joyce tells jurors the only issue in the case is whether the girl has a defence of diminished responsibility.

Wednesday October 18: The girl, also now aged 15, is found guilty of murder after jurors reject evidence that she was mentally ill at the time of the killings.