Tributes To 12 Year Old Who Fell From Derby Factory Roof
11 September 2017, 17:09 | Updated: 11 September 2017, 17:23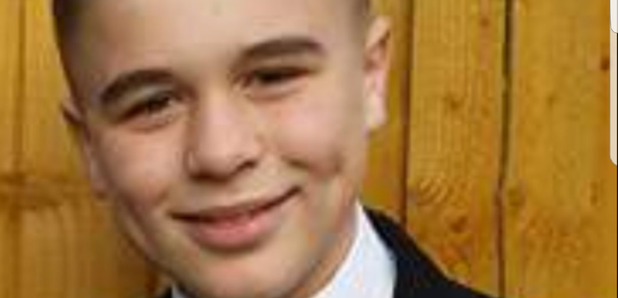 12 year old Adam Johnson is described as a 'happy, cheeky and caring rogue.'
A 12 year old who died in Derby has been described by his family as a boy full of life and laughter.
Adam Johnson died on Friday evening after falling from the roof of the derelict Aida Bliss factory in City Road in Chester Green.
Floral tributes have been left at the scene and hundreds of messages of condolence are being posted on social media.
Adam's family have issued a tribute to him thanking people for their support.
They said: "We, as a family, would like to thank each and every single person - friends, family and even people we have never met - for your love, condolences and support after the tragic death of our darling boy.
"Adam, as all who knew him would say, was a happy, cheeky and caring rogue who was full of life and laughter. This is how we remember him and how we would like everyone to remember him, too.
"When you think of Adam, smile."
An inquest into Adam's death is due to open at Derby and South Derbyshire Coroner's Court on Tuesday.
Derbyshire Police are also appealing for any witnesses near the factory on Friday evening.