Tymheredd Yn Mynd I Cwympo Yng Nghymru
29 November 2016, 09:24 | Updated: 29 November 2016, 09:27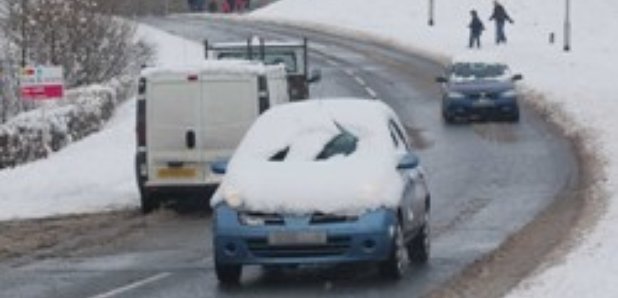 Mae daroganwyr yn dweud fydd Cymru a Lloegr yn wynebu un o'r nosweithiau oerach mor belled hyd yn hyn ar nos Fawrth.
Er ein fod ni wedi cael haf braf a sych, bydd gaeaf yma'n un oer a diflas yn ol daroganwyr. Fydd tymheredd y wlad ddim yn codi'n fwy na 7C, yn arwain at beth all fod noswaith oeraf y flwyddyn - hefo rhai llefydd ym Mhrydain yn gweld cwymp mor iself a -8C.
Mae'r Swyddogaeth Met yn dweud er i fod yn mynd i fod yn oer, nid oes siawns o llawer o peryglon.
Mae'r cyrhaeddiad o'r tywydd oer yn dod wrth i'r arolwg paratoi am gaeaf gan cymdeithas y llywodraeth lleol dangos fod y mwyafrif o llywodraethau lleol wedi ei paratoi yn drylwyr hefo stoc fawr o grit.
Mae bron hanner o'r cronfeydd cadw wedi ei llanw, ac mae'r LGA yn dweud fydd gritwyr allan yn trin miloedd o milltirau o heolydd pryd fydd y tymheredd dros nos yn cwympo o dan sero yn y diwrnodau i ddod.
Cynghorydd Martin Tett yw pennaeth trafnidiaeth y grwp:
"We are well prepared for the cold, with 1.2 million tonnes of salt stockpiled and a fleet of state-of-the-art gritters ready to be deployed"

Rhagfyr 1af yw dechrau'r gaeaf 'meteorological', fydd yn cario'r holl fordd nes y 1af o Chwefror.
Mae Ladbrokes yn cynnig ods o 2/1 fydd record newydd yn gael ei gwneud cyn dydd Sul nesaf am y noswaith oerach yn 2016, hefo'r cwmni'n cynnig ods fydd y tymheredd yn cwympo i -10 neu llai.
Mae e hefyd yn cynnig ods o 2/1 am diwrnod Nadolig gwyn yn Aberdeen, Caeredin, a Glasgow, hefo well ods ar 3/1 i Newcastle a Belfast, 4/1 am Llundain, 5/1 i Lerpwl a Manceinion a 6/1 am Caerdydd a Birmingham.