Swahili Yn Fwy Hawdd I Ddysgu Na'r Iaith Gymraeg
21 November 2016, 16:37 | Updated: 21 November 2016, 16:41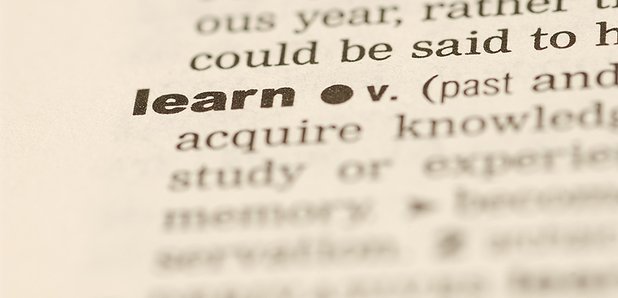 Mae'r iaith Dwyrain Affrica sydd yn dod o ardal y Llynnoedd Fawr ac mae'n gael ei siarad gan 98 miliwn o bobl dros y byd, yn cael ei ddweud ei fod yn hawsach i bobl sy'n siarad saesneg pigo'i fyny.
Mae Cymraeg yn cymryd tua 1040 o oriau ar gyfartaledd i dysgu - bron dwbl yr amser fydd iaith Ffrangeg (550), un o'r ieithoedd cyflymaf i dysgu'n cymryd.
Er hyn, mae'r heniaith yn cyflym i'w phigo lan i gymharu hefo Mandarin, Arabaidd a Koreaidd - i gyd sydd yn cymeryd rhif enfawr o 2200 o o oriau i dysgu. Tsieiniaidd yw'r iaith fwyaf costus i dysgu - yn costi £66,035.
Mae'r cwmni LanguageLine, sydd yn cynnig gwasanaethau cyfieithu yn credu fod dysgu'r iaith Gymraeg - tu allan i'r wlad - yn costi o gwmpas £28,000 yn seilio ar gwersi gwerth £27 yr awr.
Ond mae dysgu Cymraeg yma yng Nghymru'n llawer well ar eich pres. Mae cwrsiau i ddechreuwyr yn gallu costi ar gyfartaledd tua £92 i pobl yn gwaith.
Er hyn mae rhai pobl ddim yn hollol tu ol i ystadegau LanguageLine, gan fod rhai sydd yn byw yng Nghymru yn gael mantais llawer fwy ac yn medru dysgu'n llawer gyflymach trwy defnyddio'r iaith o dydd i ddydd.
Mae Julie Brake, uwch-darlithydd yn y iaith Gymraeg yn Coleg Glyndwr yn Wrexham yn dweud: "I don't think you can categorise a language as being either 'difficult' or 'easy' to learn but it is certainly easier to become fluent in a language which has similarities with your mother tongue.
"It is also easier to acquire a language if you are surrounded by fluent speakers of that language, in a community where all media, official communication etcetera is in the language you wish to learn.
"Many people succeed in becoming fluent in Welsh both as children and adults, but there are fewer similarities between English and Welsh than there are between English and other European languages like French, Spanish and German which can make the language appear difficult at first.
"French and English have a high percentage of words of Latin origin and many French words and speech patterns have been adopted into English since the Norman Conquest, such as the pattern 'the son of the prince' [following the pattern 'le fils du prince'] as an alternative way of expressing the more Germanic English 'the prince's son'.
"In contrast Welsh has some fundamental differences from English which can make the language seem very strange at first to an English speaker. English sentences generally follow the pattern – Subject, Verb, Object, ["I saw it"], whereas Welsh sentences generally follow the pattern Verb Subject Object ["Gwelais i fo" - literally Saw I it]. Similarities or lack of seem not to hinder children however who generally pick up Welsh with little difficulty.
"Language learning, like any skill, needs to be practised in order to ensure proficiency and direct and regular contact with the language is essential. Welsh learners, particularly those in predominantly English speaking areas of Wales often lack the direct contact with fluent speakers which can facilitate the learning process."
Credwyd fod o gwmpas 310,600 o bobl yn siarad Cymraeg yn rhugl yng Nghymru. Mae e hefyd yn gael ei siarad gan pobl yn byw yn Lloegr, Awstralia, yr Unol Daleithiau ac yn fwy poblogaidd - yn drefedigaeth bach yn yr Ariannun o'r enw Patagonia.
Ar ol Ffrangeg, Portiwgeaidd yw'r iaith hawsach i dysgu yn 575 o oriau, yn dilyn gan Eidaleg yn 590 o oriau, dim ond ychydig o flaen Sbaeneg y 600. Mae Almaeneg, sydd yn gael ei siarad gan 210 miliwn o bobl dros y byd yn cymeryd 750 o oriau i'w ddysgu ac yn costi o gwmpas £24,735.
Mae Hindi, Rwsiad, Bengali, Urdu, Punjabi, Farsi, Tamil, Javanese a Telugu i gyd yn galetach 'na Cymraeg ond dim ond ychydig. Maent i gyd yn cymryd gyfartaledd o 1,100 o oriau i ddod yn rhugl ynddyn.