What's Happening And When?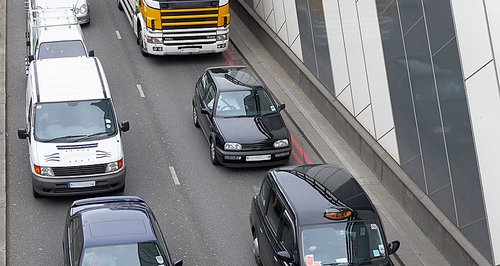 All the traffic and travel information you need when commuting in Birmingham around the Paradise Circus development
We will update this page throughout the development
From 5th January 2015 – Bus Diversions
Bus routes 82, 83, 87 and 89 will be diverted via Newhall Street and Newhall Hill.
---
From 10th January 2015 – Summer Row Temporary Closures
Temporary restrictions to ALL vehicles between Lionel Street and Great Charles Street. Diversion route will be in place and signed.
Parking restrictions:
ALL parking on Summer Row will be suspended.
---
From 17th January 2015 – Parade/Sand Pits Diversions for traffic travelling out of the city
Outbound traffic: Parade/Sand Pits closed to ALL vehicles. Diversion in place via Cambridge Street for vehicles travelling out of the city.
Traffic into city open to all vehicles with reduced lanes.
---
From 17th January 2015 – Broad Street/ Bridge Street/Holliday Street
Temporary overnight traffic closures with diversions.
Broad Street lane restrictions into city from Bridge Street.
---
From 31st January 2015 – Broad Street Restrictions and Diversions for traffic into the city
Access on Broad Street restricted from Bridge Street to buses and Hackney Carriages only for traffic into city.
Local diversion routes will be in place and signed.
Some minor preliminary works will also be carried out on the diversion routes to prepare the roads for the additional traffic they will be bearing. These will be well signed.
A pedestrian and cycle route will be maintained throughout the works.