Woman Jailed For Life For Killing Fellow Pub Worker In Chelmsley Wood
27 February 2018, 17:22 | Updated: 27 February 2018, 19:35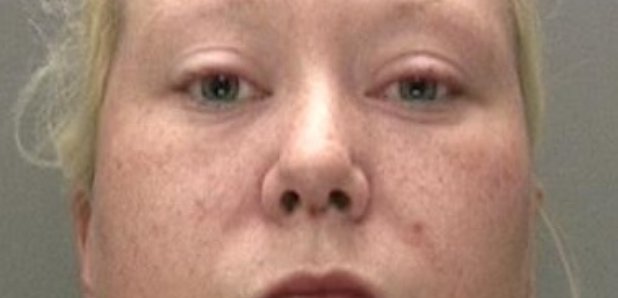 A 36-year-old woman's been jailed for life for murdering a man she worked with at a pub in Chelmsley Wood.
In the early hours of 7 July 2017, Philip Rolph called ambulance control to inform them that he had been stabbed in the chest.

The emergency services found him sat in his Hyundai Coupe in Greenlands Road, he was taken to the Queen Elizabeth Hospital where he died a few hours later.

Police enquires revealed that the victim had visited 36-year-old Georgina Henshaw at her home in Alder Drive.

Officers arrested Henshaw who was later charged with murder.
Henshaw, a heavy drinker, slashed a previous boyfriend with a knife and had accused Mr Rolph of attacking her, although never reported it to police.
On the day of the murder, a 'panicked' Henshaw spoke to a friend on the phone, saying: "I've stabbed him. What if I've killed him?"
Messages sent by Henshaw helped convict her of murder
Georgina Davies, Senior Crown Prosecutor with West Midlands Crown Prosecution Service, said:

"We are still do not know the motive behind this brutal murder, but what we know that Philip Rolph visited the defendant's home and he was then stabbed once in the chest by Henshaw.

"The prosecution team were able to retrieve electronic evidence from the defendant's mobile phone which showed text conversations in which she made threats to kill the victim prior to him attending her address.

"Henshaw has today been found guilty of the murder Mr Rolph and she will now have to deal with the consequences of her actions.

"Our thoughts are today with the family and friends of Mr Rolph."
Det Sgt Nick Barnes, from WMP homicide unit, said: "This was a calculated, pre-meditated murder where the text messages recovered from the killer's phone clearly demonstrated her desire to murder Mr Rolph.
"She was never shown any remorse.
"The text messages were conclusive and damning evidence, which clearly helped the jury to come to the natural conclusion that she was the only person responsible."
"She was arrested around three hours after she'd killed Mr Rolph. At the time, she said she hadn't seen him that night. This was a lie, and the footage shows her feigning shock and disbelief at his death.
"This was all a futile attempt to cover up what she had done. She'll now have plenty time to reflect on that."
Today, a statement from Mr Rolph's family said: "On the 7th July 2017, our lives changed forever when our father, grandfather and brother was suddenly taken from us by the evil action of Georgina Henshaw.
"Our father did nothing more other than to help her when she repaid him by stabbing him to death. "We find some peace in the right verdict being reached in this court case and the person responsible has been convicted of the crime she has committed, however no sentence issued will bring our father, grandfather and brother back.
"Our family has been given the life sentence. We will never get to see our loved one again or share those special moments.
"We would like to thank West Midlands Police for all their hard work in bringing Georgina Henshaw to justice. We would especially like to thank them for Vanessa our Family Liaison Officer. Without her support our family would not have been able to cope.
"We would also like to thank Rachel Brand QC for her good work during the trial which resulted in Georgina Henshaw being convicted."