Wolves Sold To Chinese Business Group Fosun
21 July 2016, 14:59 | Updated: 21 July 2016, 16:22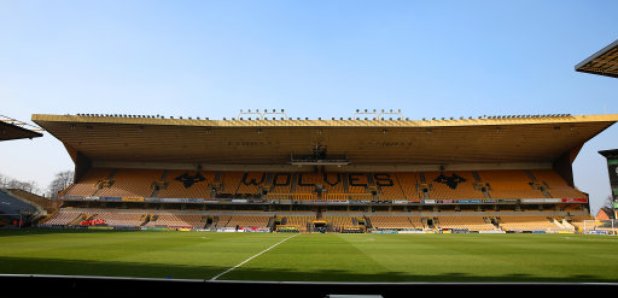 Chinese group Fosun International have completed their £45million takeover of Wolves.
The Sky Bet Championship side have been up for sale since 2015 and Fosun will pump up to #30million into the club over the next two years as part of the deal.

The investment group has links with super-agent Jorge Mendes who represents Jose Mourinho and Cristiano Ronaldo and has stakes in travel agent Thomas Cook, among other interests.

Fosun will have a football board of four people with Jeff Shi, who led the negotiations on behalf of Fosun, becoming the club's representative. Sky Sun will join him with local businessmen John Bowater and John Gough remaining as non-executive board members.

In a statement released by the club Jeff Shi said:
"We are delighted to have completed the deal to become the new owners of such a famous and historic club as Wolves,"
"We owe a great debt of gratitude to Steve Morgan for taking such good care of the Club and for placing his trust in us to become the new custodians of Wolves. During our conversations Steve's great passion and vision for the Club and Wolverhampton was very clear and we feel privileged to pick up the baton from him.
"And also to Jez Moxey for his tremendous contribution to Wolves. We are sad to see him leave, but after 16 years of loyal service we understand why he has chosen this moment as the right time to move on and we wish him well.
"We would also like to thank the hugely loyal and passionate Wolves supporters, and all the Club staff, for their patience whilst our discussions were ongoing. We hope they will be pleased with, and supportive of, our exciting plans for Wolves.
"Football is enjoying a huge growth in China and, of course, is England's national sport. As part of our strategy, it makes perfect sense to buy a great Football Club.
"Our goal is crystal clear: we will do our very best to help take Wolves back to the Premier League as soon as possible and to stay there. We believe the Club and the fans belong at the top of English football and getting there is our first and top priority.
"However, we will continue to develop and enhance Wolves Academy and to create more and more young talent for the first team and to keep it as one of the very best in football. We also understand the importance of the Club's role within Wolverhampton and the surrounding communities and that is something we are determined to continue.
"We are fully aware that achieving success for Wolves will not be easy. It will take hard work, resources, determination and togetherness. We will work with everyone who supports Wolves to help create a bright future for this great Club.
"We can't wait to get started on the exciting times ahead and look forward to a long and ultimately successful ownership of Wolves."


Former owner Steve Morgan also released a statement after today's announcement:


When I purchased Wolverhampton Wanderers from Sir Jack for the princely sum of £10, plus a £30 million investment, back in 2007, it was an immensely proud moment for me. Sir Jack stated at the time that he was passing on the baton of ownership of this great Club to me and now it is my turn to pass on that baton to Fosun International Group. My nine years at the Club have been an honour and a privilege that I will never forget.

The nine years have been, as is often said at Wolves, something of a rollercoaster ride. There have been some wonderful achievements during the period – the fantastic 2008/09 season, where we won the Championship and gained promotion to the Premier League; the three seasons in the Premier League, where at one point or another we beat virtually all of the top teams; and there was the winning of League 1 with a record 103 points in the 2013/14 season.

Conversely, we suffered the pain of double relegation and missing out on the Championship play-offs in 2015 on goal difference, despite accumulating 78 points.

Although Wolves will start the new season exactly where I inherited it nine years ago, the Club's infrastructure is in a significantly stronger position. A mish-mash of short term leases, which were leaving the Club in an unstable situation, are now sorted out. We have the wonderful brand new Stan Cullis stand, which also plays host to the Wolves Museum, displaying the Club's proud history. We have a state of the art Academy, indoor arena and training facility and, more importantly, we have an incredibly strong group of home-grown talent who will develop and play in the First Team in the years to come.

Wolves is officially acknowledged as one of the finest Academies in the country and this is an achievement which makes me feel very proud. Together I believe we have created outstanding foundations on which the Club will benefit for decades to come.

Off the pitch, it was a great privilege for me to extend the work of The Morgan Foundation, encompassing Wolves Aid, which has made donations of over £3 million to The Way, local charities and community groups. I am very proud to have been the instigator of The Way Youth Zone and I thank the City of Wolverhampton Council and all the Patrons and fellow funders for supporting me in creating this much needed facility for the area. It is an incredible asset, which is already being used by thousands of youngsters from Wolverhampton and the surrounding areas.

I have worked with some superb people during my time at Wolves, none more so than Jez Moxey. He is one of football's outstanding Chief Executives who is respected throughout the game and he's made a massive contribution to the Club over the last 16 years. The fact he, to this day, represents Wolves on both the English Football League (EFL) and Football Association (FA) Boards says it all.

I would also like to thank Richard Skirrow and all the staff at the Club – they are an outstanding team of people. Also, a huge thanks to John Gough and John Bowater for their support and good humour over the years.

To Kenny Jackett and the backroom team, all the managerial and coaching staff, past and present, and indeed to all the players, who always gave their very best for Wolves, I send my deepest thanks.

My appreciation also extends to Wolves' Vice-Presidents, Baroness Rachael Heyhoe-Flint, Robert Plant, Steve Bull and Ron Flowers.

Last, but certainly not least, thanks to all the Wolves fans who follow the Club with such loyalty and passion.

It is the right time to be handing the baton on to someone else to take Wolves forward, and to that end I am delighted to have completed the transfer in ownership to Fosun International Group. Leaving the right legacy is hugely important to me and I am delighted that as part of my deal with Fosun they have made a commitment to invest between £20-£30m over the next two years into the Club. They have also agreed to maintain our local charitable work by continuing to financially support Wolves Aid for at least one year.

I'd like to sincerely thank Fosun, particularly Jeff Shi and his team. They have a lot to look forward to and I know they are fiercely determined to help take the Club to new heights. I am confident that with Fosun, the Club is in very good hands.

I wish them well, as I do everyone connected with Wolves both now and for the future. Best wishes to you all.

Steve