Wolverhampton Man Jailed For Importing And Converting Guns
6 September 2018, 08:39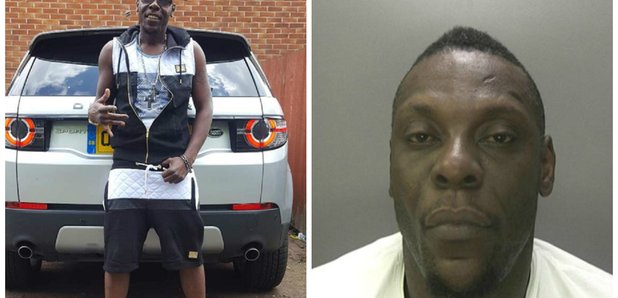 A Black Country man who was head of a gang that imported blank-firing pistols, converted them into potentially deadly weapons and then sold them to the criminal underworld has been jailed for 26 years.
41 year old Carlington Grant from Wolverhampton, known as Mad Dog, and his girlfriend Khianna Lewis funded a lifestyle of holidays and flash cars on the sales of at least 43 pistols and 1,160 blank cartridges they shipped in from Calais, France.
Police in the West Midlands have brought down a gang importing blank-firing pistols and converting them into deadly weapons - and secured more than 50-years in jail for the trio.
Read more here: https://t.co/FyOz1HK7SS pic.twitter.com/ozCuWS7jCm

— West Midlands Police (@WMPolice) 5 September 2018
Detectives estimated Grant could have been making more than £100,000 profit in just one month by buying the guns which are legal in mainland Europe and bringing them to the UK to convert.
The gun-supply ring was smashed after a surveillance operation on Albanian cocaine gang members on August 3 2016 recorded a gun deal taking place.
Two replica Glock pistols and 12 rounds of converted ammunition were seized, with ballistic experts later linking the serial numbers of those weapons to Grant's ad-hoc workshop in West Bromwich.
One other gun, a replica Beretta, dropped in a botched robbery on a carpet store in Erdington, Birmingham, after a raid by two masked men in May last year was also linked to Grant.
It's believed many of the guns are still on the streets here in Birmingham and the West Midlands