West Mids Teen Caught Up In Florida School Shooting Speaks To Capital
19 February 2018, 06:09 | Updated: 19 February 2018, 06:26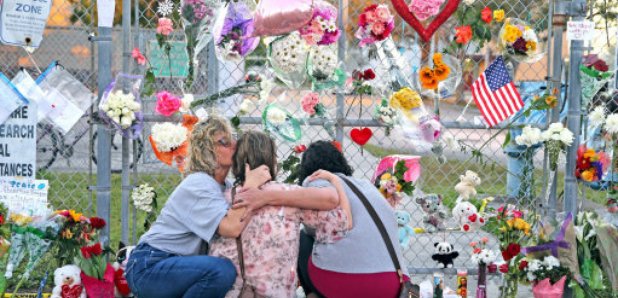 17 pupils and teachers were killed when a gunman opened fire at the high school in Parkand
17 year-old Lewis Mizen, who is originally from Coventry, told Capital he hid in a closet with 20 classmates for over an hour while the gunman opened fire at Marjory Stoneman Douglas High School.
This is the only first world country where this happens, and it's become a routine. I won't let my friends, my high school family, become a statistic! #NEVERAGAIN

— Lord Lewis (@lord_mizen) February 16, 2018
19 year-old expelled student Nikolas Cruz was arrested around an hour after the attack on Valentine's Day, and has since confessed to the shooting.
Lewis told us a change to gun law in the States needs to happen.
Lewis told Capital he wants to go back to school and live his life, because he doesn't want "terrorism of any kind to win".
He's among students at the school in Parkland, and across the entire United States who have been campaigning for a change to gun laws ever since the attack.
#NeverAgain my thoughts and prayers are with everyone affected, but thoughts and prayers don't stop this from happening again! pic.twitter.com/LFgpKGxPzi

— Lord Lewis (@lord_mizen) February 16, 2018
Today, 17 Washington students plan to do a 'lie-in' next to the White House to advocate for tougher gun laws.
Students who survived the shooting at Marjory Stoneman Douglas High School in Parkland are planning a march on Washington next month to pressure politicians to take action on gun violence.