West Midlands Police To Be Sued By Hillsborough Families
28 April 2016, 14:29 | Updated: 28 April 2016, 17:26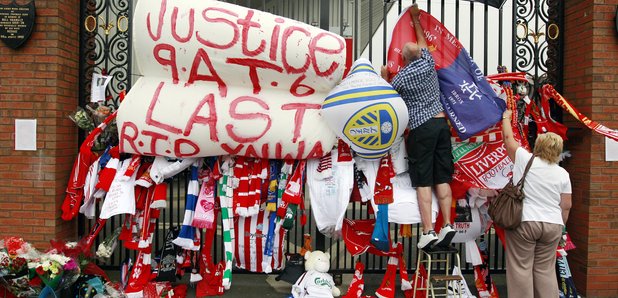 It's being reported that West Midlands Police could be sued by the families of the Hillsborough victims over their role in the original inquests.
Earlier this week fresh inquests ruled the 96 Liverpool fans who died in the FA cup Semi-final crush were unlawfully killed.

West Midlands Police gathered the information from officers for the first inquests - which were later quashed over reports of a police cover up.

The claims could run into millions.

West Midlands Police have released this statement:

DCC Louisa Rolfe said: "Our thoughts remain with the family and friends of loved ones who died and were injured in the Hillsborough tragedy.

"We recognise the impact the inquests have brought upon them.

"We aware of the ongoing proceedings."

The lawyers on behalf of the families taking the class action against the two forces - have told Heart:

"We have been acting for many of the Hillsborough families for some years and welcome the inquest jury findings that the 96 were unlawfully killed by South Yorkshire Police, and that neither the 96 nor the fans were in any way to blame.

"The stark truth about how the 96 died has at last been officially recognised and the families' long campaign is vindicated. After truth, the families now seek Justice, and look to the Independent Police Complaints Commission (IPCC) and Operation Resolve to work with the Crown Prosecution Service in bringing merited criminal charges relating to the unlawful killings.

"In addition to the police wrongdoing that caused the deaths, there is evidence of the systematic cover up intended to transfer the blame for what happened from South Yorkshire Police to the innocent, by spreading lies, doctoring evidence, pressurising witnesses and suppressing the truth.

"The evidence points to abuse on an industrial scale by both South Yorkshire and West Midlands Police, beyond any "one bad apple" analysis. In addition to actions by individuals, the evidence suggests institutional misfeasance by these bodies directed against our clients and the fans generally. Our clients believe that Justice will only be established through accountability."