West Midlands Police Open Firearms Surrender
20 July 2019, 10:20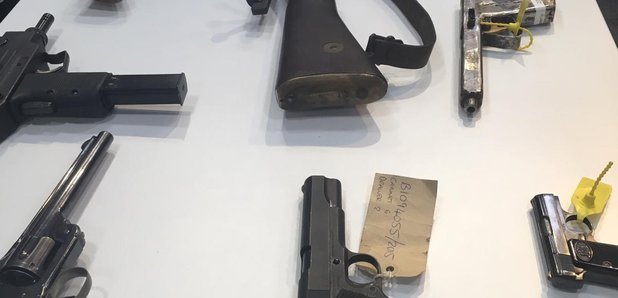 From today (July 20) to August 4, police are asking people to dispose of unwanted firearms and ammunition by handing them in.
West Midlands Police say they're also keen for people to hand over stun guns, Tasers and CS spray.
They're offering to take the weapons to a safe location where it will for disposal.
They've been joined by forces across the country for the launch of the gun surrender today.
We've been speaking to @WestMidsPCC ahead of today's #gunsurrender campaign. For the next two weeks @WMPolice are asking anyone with illegal firearms to hand them over.

David Jamieson told us more...#CapitalReports pic.twitter.com/eus07lD62u

— Capital Brum News (@CapitalBIRNews) 20 July 2019
As well as urging people to hand over illegal firearms, they're also asking licence holders to hand in any antique weapons or legally-owned guns that are no longer wanted or needed.
Weapons can be handed in anonymously, but the history of each live weapon will be checked for evidence of its use in crime. If they have not been used in criminality, they will be melted down, recycled, or donated to a museum if it holds any historic value.
They're also reminding people to that it is unloaded and to show an officer that it is unloaded before bringing any unwanted items to a police station.
People are advised to transport a firearm and ammunition in a case or ensure it is properly covered and not visible.