West Midlands Police Officer Sacked For Attacking Mum's Love Rival
8 September 2016, 15:12 | Updated: 8 September 2016, 15:17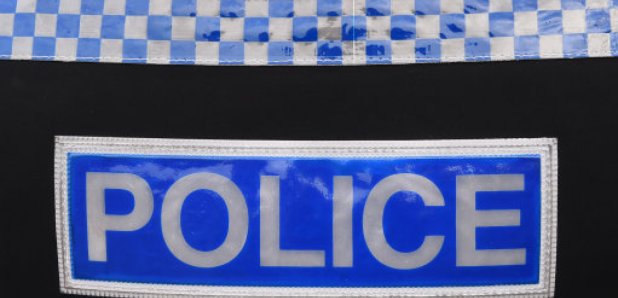 A West Midlands police officer has been sacked after she was caught on supermarket CCTV attacking her mother's love rival in the chiller aisle.
Off-duty police constable Beth Walker, a serving officer, struck out with an elbow with such force that her victim was ``knocked flying'' near the reduced meat section.
Harry Ireland, professional misconduct panel chairman, said Pc Walker had carried out a ``gratuitous, violent act'' on a member of the public.
After finding the officer guilty of gross misconduct on Thursday, the panel also found her apology to the victim was ``too little too late''.
During a two-day hearing, panel members were told of a long-standing and bitter family feud in the run-up to the in-store incident.
Pc Walker's mother had been previously married to the man who had gone on to wed the victim, leaving a history of bad feeling.
By coincidence, that victim and her husband were chanced upon by Pc Walker in the aisles of the Asda store in Uttoxeter, Staffordshire, at about 7.20pm on June 24, 2014.
In shocking footage shown to the panel during the two-day hearing in Birmingham, Pc Walker could be seen approaching the couple swinging an empty shopping basket as she closed in.
Giving her account of what happened next, the victim, who cannot be named, said she initially did not recognise Pc Walker.
She said: ``I was in Asda looking into the chiller for meat and Beth had just come up.
``I said 'oh sorry luv, do you want to have a look'?
``And she said 'don't luv me'.
``She barged me and then said 'that was a long time coming'.
``She said 'it's not over yet'.''
Footage showed Pc Walker stick out her elbow and step into the victim, sending the woman stumbling into a 180-degree spin, with her shoe flying off in one direction, and a pack of meat she was holding, in the other.
Afterwards the victim, in her 50s, spoke to a store manager who confirmed the incident had been caught on CCTV and an investigation was launched resulting in the disciplinary action.
Pc Walker and the victim had only briefly met once before, more than a year prior to the incident, when there had been no trouble.
For her part, Pc Walker claimed she only went to say hello, and put her elbow out in what she described as a ``friendly'' greeting.
Giving her version of events, Pc Walker said: ``I would say it was perhaps ill-timed and somewhat clumsy but due to the confined space and my basket, it just comes over as awkward and a little clumsy.''
But presenting the case against 40-year-old Pc Walker, Matthew Holdcroft said the officer had employed a ``direct, violent elbow strike'' on her victim.
Examining the constable's evidence in front of the panel, he asked the officer of 13 years: ``This is your last chance to say this was a moment of madness, stupidity, and should never have happened.
``Do you understand that? Your career is on the line, yes?''
Pc Walker denied she had maliciously hit out at the victim and replied that the elbow was ``an acknowledgement of somebody's presence''.
Concluding his case, Mr Holdcroft said: ``What that video shows is a direct, violent elbow strike to a member of the public and it was motivated by your recognition of the couple.
``The reason we see no attempt to apologise or assist her, is you knew exactly what you were doing and it had exactly the effect you intended didn't it?''
He added that ``considerably bigger'' and ``stronger'' Ms Walker struck the victim with such force it sent one of her shoes flying off in one direction and a packet of meat she was holding in the other.
Mr Holdcroft said: ``You must have realised at that point she was being knocked flying by you, mustn't you?''
Pc Walker replied: ``I was aware I'd made contact,'' adding ``it's just a mannerism I use''.
Barrister Kevin Baumber representing Pc Walker said the incident ``was a supermarket tiff'', and ``more a storm in a teacup than an attack on an innocent member of the public''.
Pc Walker, who had worked in the response and neighbourhood policing teams in Birmingham city centre, was dismissed with immediate effect.