West Midlands Family Support New Police Memorial
17 May 2017, 08:14 | Updated: 17 May 2017, 11:47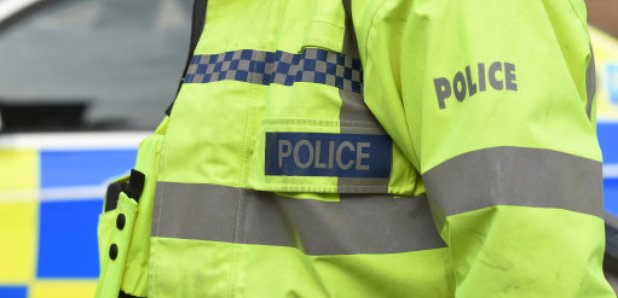 A family from Walsall believe there should be a new police memorial to remember offices who've died on duty.
Father of four Malcolm Walker was hit by a man who stole a car and rammed it into his motorbike which threw him to his death in 2001.
One of his daughters, Charlotte, is backing a new campaign to raise money for a memorial at the National Memorial Arboretum in Staffordshire for family and friends to remember loved ones.
While £2.5 million has already been raised, £4 million is needed for the UK Police Memorial, which will bear the names of more than 1,400 police officers and staff who have died while carrying out their duties.
Malcolm's widow Helen also spoke to Capital.
Home Secretary Amber Rudd said: "Every day, our police officers and staff go out to work not knowing what they might face, but do so with the utmost professionalism and bravery. We all owe them a huge debt of gratitude.
"It is entirely fitting that those officers and staff who give their lives in the line of duty should be remembered with a lasting tribute.
"The Government has already committed £1 million towards the UK Police Memorial and I hope the public also take this campaign to their hearts and recognise the importance of establishing a permanent place of remembrance.''
The memorial will feature an interactive space, telling the stories of those who have sacrificed their lives and is expected to be completed by 2019.
VIDEO: Daughter of @WMPolice officer killed on duty in #Birmingham in 2001 says police memorial is "only right" #CapitalReports pic.twitter.com/5vqTaZXWA0

— Capital Brum News (@CapitalBIRNews) 17 May 2017
The Duke of Cambridge has lent his support this morning.
In a letter, the royal said: "The United Kingdom is recognised around the world as the home of modern policing but, as recent events have reminded us, that rich heritage is interwoven with a history of sacrifice.
"More than 1,400 police officers and staff have died in the line of duty, and it is high time a Police Memorial in the National Memorial Arboretum existed to act as a focal point for remembrance and gratitude.
"Since 2001, the National Memorial Arboretum has been a place of solemn remembrance and quiet reflection. It is therefore a fitting place in which to pay tribute to the bravery and dedication of the policemen and women who have given up their lives, and the commitment and courage of all those who continue to serve.''
Further information about the memorial, including how to make a donation or take part in fundraising activity can be found at the UK Police Memorial website.