Walsall Men Found Guilty Of Funding Terror
5 August 2016, 13:54 | Updated: 5 August 2016, 15:35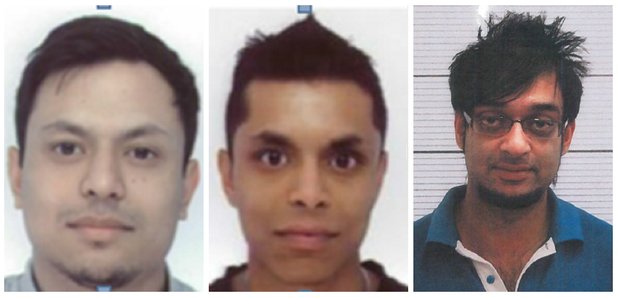 Three men from the Black Country have been convicted of funding terror after a trial at the Old Bailey
Two men have been convicted of raising funds for their brother who's fighting for Islamic State in Syria.
Their mum even locked up valuables at the family home to try to stop them being sold.
26 year-old Mohammed Hussain and 32 year-old Mohamed Rohaman from Walsall collected a total of £10,000 for their brother, who's fighting in Raqqa.
The Old Bailey heard they sold his car, jewellery and even his wife's wedding dress.
They claimed the money was to help Musadikur Rohaman to come back to the UK.
But they were found guilty along with a third man, of terrorism funding offences.
They'll all be sentenced next month.
Assistant Chief Constable Marcus Beale, lead counter-terrorism for West Midlands Police, said officers carried out property searches after Musadikur and Siddeka went missing.
Both his brothers knew he was fighting in Syria, he added.
Mr Beale continued:
"It is believed Musadikur directed his brothers in what he needed doing and sent them names of who to transfer money to."
He added:
"Disruption of terrorist funding is an important part of our investigations. Sending money to those actively engaged in terrorism helps fund their activities and we will continue to act on any intelligence and disrupt the flow of money to conflict zones."