VILLA: What Now After Relegation?
17 April 2016, 11:23 | Updated: 17 April 2016, 12:04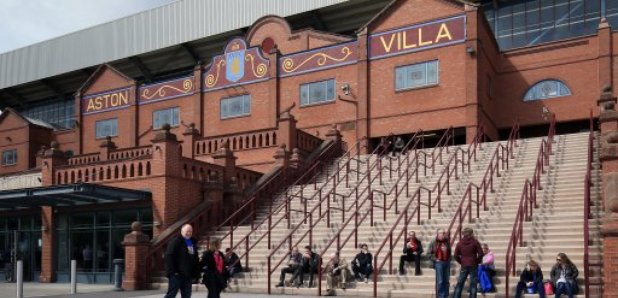 Aston Villa have been relegated from the top flight for the first time in 24 years.
They're down with 4 games to spare after losing 1-0 at Manchester United yesterday
Defender Joleon Lescott has annoyed fans by saying the club's relegation was a weight off the players' shoulders.
Caretaker boss Eric Black says it's difficult to assess their chances of a swift return to the Premier League and that putting together a squad to do well in the Championship is not easy.
Fans have been giving Capital their reaction to the club going down:
WHAT NEXT FOR RELEGATED ASTON VILLA?
Aston Villa have dropped out of the Barclays Premier League, their first relegation from the top flight since 1987.
With the club up for sale and facing the Sky Bet Championship next season, Press Association Sport looks at what they must change to progress.
OPEN UP:
There has been a culture of silence at Villa for too long with their cloak and dagger style only serving to frustrate and trigger conspiracy theories. Attempts are being made to be more approachable and that must continue with chairman Steve Hollis impressing and the appointment of board advisor Brian Little key. Fans, who have protested to voice their anger in recent weeks, need to be able to trust the club after losing faith in the establishment.
CLEAR THE DECKS:
There is a poisonous atmosphere at Villa Park and the dressing room failures have only contributed to that. Too many players have been sitting on big contracts with Charles N'Zogbia, whose deal expires in June, rejecting a move to Greece in January to train with the Villa kids. Gabby Agbonlahor has been symptomatic of Villa's decline while expensive foreign imports have flopped - but who will take them?
SELL THE CLUB:
Only when Randy Lerner finds a buyer for the club will Villa be able to start their road to recovery. There has been interest but some investors are waiting for when the club bottoms out to make their move. If there are no buyers over the next few months it is difficult to see how Villa can move forward under the wantaway Lerner. Fans anger, which has manifested into protests, needs to be appease and it cannot happen with Lerner in charge.
WIN PROMOTION:
The bottom line in dropping into the Sky Bet Championship is ensuring Villa bounce straight back. Leeds, Nottingham Forest, Sheffield Wednesday, Bolton and Fulham and have all proved how difficult that is with the second tier a graveyard of former top flight clubs. They are in for a culture shock and must brace themselves for a rude awakening.
FIND THE RIGHT MANAGER:
Remi Garde may have been the right man but he came at the wrong time. A classy man and no doubt a good manager but Villa needed a battle-hardened boss who knew the league. Now, in the Championship, they cannot afford to make the wrong call with experience of English football crucial. David Moyes, Garry Monk and Nigel Pearson are all in the frame and Villa could do a lot worse.