Two Brothers Jailed For Life After Birmingham Shooting
20 November 2018, 18:17 | Updated: 20 November 2018, 18:20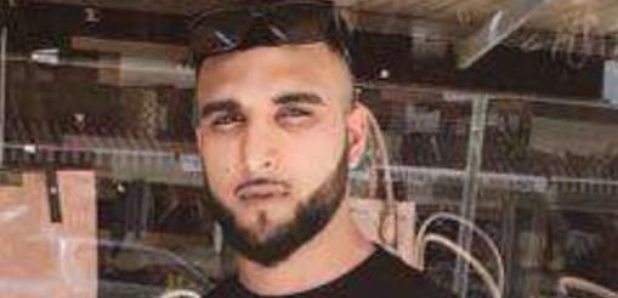 Two brothers have been handed life sentances after being found guilty of murdering a man who was blasted with a shotgun.
Anib and Harras Khan were convicted at Birmingham Crown Court after a trial jury was shown CCTV footage of the moments leading up to the death of 22-year-old Taimoor Zaheer.
Gunman Anib Khan, 23, was arrested trying to flee the UK hours after the shooting in Handsworth, Birmingham, in May.
Police said Harras Khan, 25, produced the shotgun from a parked van and handed the weapon to his brother after luring the victim to the scene in Maxwell Avenue.
Commenting on the case, Detective Inspector Paul Joyce, who led the murder investigation, said: "This was an appalling act of violence: A shotgun brandished and fired in a residential street in broad daylight, resulting in the death of a man.
"Thankfully, we were able to build up a picture of what had happened thanks to extensive CCTV coverage of the area, and were able to circulate Khan's details, which meant he wasn't able to flee the country as planned.
"We might never know exactly why Taimoor Zaheer was killed, but we hope we have managed to give his family some sense of justice now that his killers are behind bars for many years to come."
Nahima Begum, who drove the younger brother, her boyfried, to Dover after the shooting, was jailed for 15 months.