Trust To Take Over Birmingham's Children's Services
24 May 2016, 12:56 | Updated: 24 May 2016, 15:19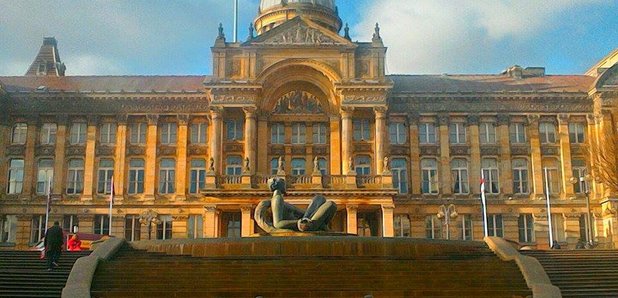 Birmingham City Council has announced it's Children's Services department is to be taken over by an independent trust.
They have announced they want an independent voluntary trust to take over the running of the department.
It's been in special measures for years and had a series of high profile child murders even since the special measures were brought in.
In a statement the city council told Capital: "As part of Birmingham City Council?s improvement journey it is the intention to move to a new model of children's services - a voluntary trust.
"We are now at the start of the third year of our agreed improvement journey plan and it is acknowledged by our Children's Services Commissioner that expected progress has been made. Key to this has been putting families at the centre of social work. It is now the time to consider a model that has social workers at its centre.
"This is something we have been discussing for some time with the Department for Education and this is the next logical step on our improvement journey. In moving to the next phase, Birmingham City Council and the DfE are committed to working together, along with our members, staff, partners and trades unions, on details of how the trust will operate.
"At this time we are setting out our intention to move to a voluntary trust. In due course, however, a formal decision will need to be taken by Cabinet."
Ofsted Report: 'Inadequate'
After a series of failures Birmingham City Council's Children's services has been rated 'inadequate' by Ofsted since 2009 and dubbed a 'national disgrace' by the head of Ofsted, Michael Wilshaw.

It's after reviews into the preventabledeaths of 7 year old Kyra Ishaq, 2 year old Keanu Williams and more recently 18month old Keegan Downer (pictured), who's mother was jailed for murder 2 weeks ago.
Department of Education
A Department for Education spokesperson said:
"Nothing is more important than keeping children safe. Although Birmingham City Council has made some improvements to the way it runs its children's services, we know this progress has not gone far enough, fast enough. The council recognises this and that's why we are working together to look at the steps that now need to be taken to make sure children and families in Birmingham receive the best possible care and support.
"The Prime Minister was clear that we cannot tolerate failure in children's services. That is why we are looking at the best next steps including moving towards a voluntary trust."