Tourist Faces Jail In Dubai After Reporting 'Attack By Two Birmingham Men'
17 November 2016, 06:46 | Updated: 17 November 2016, 18:26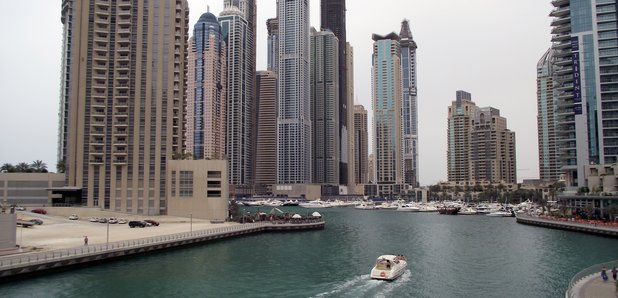 A British tourist has been arrested in Dubai and charged with having extra-marital sex after she reported being raped by two men from Birmingham, it has been claimed.
The woman in her 20s was allegedly attacked by two men from the city while on holiday in the United Arab Emirates (UAE).
She made a report to police who ``promptly'' arrested her and confiscated her passport, according to UAE law experts Detained in Dubai.
She has since been bailed but she could be jailed if found guilty after a trial.
The woman shared a drink with the men before going to their hotel where they raped her in a ``brutal and violent'' manner while filming it, the victim's father alleged on an online fundraising page.
He said his daughter's life has been ``shattered'' and the family is trying to crowdfund £25,000 to cover her legal costs.
It is claimed the two alleged suspects flew back to Birmingham Airport following the attack last month.
Radha Stirling, founder and director of Detained in Dubai, said the nation's treatment of rape victims is ``tremendously disturbing''.
She said: ``The UAE has a long history of penalising rape victims.
``It is still not safe for victims to report these crimes to the police without the risk of suffering a double punishment.
``Police regularly fail to differentiate between consensual intercourse and violent rape. Victims go to them expecting justice, and end up being prosecuted.
``They not only invalidate their victimisation, they actually punish them for it.''
A Foreign Commonwealth Office spokeswoman said: ``We are supporting a British woman in relation to this case and will remain in contact with her family.''