Top West Midlands Police Officers Warn Of Pressures After Funding Cuts
23 June 2017, 09:18 | Updated: 23 June 2017, 10:08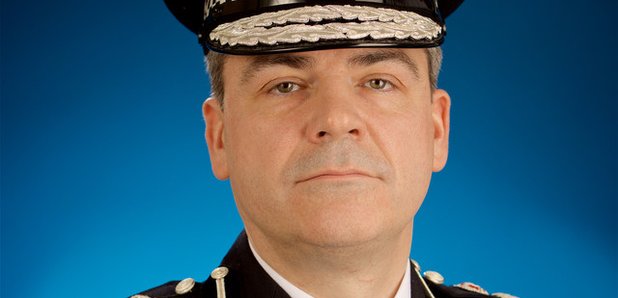 The Chief Constable of West Midlands Police has warned forces across the UK are at breaking point because of funding cuts.
Dave Thompson says a series of major incidents to hit the country in recent weeks has laid bare the strains faced by forces under financial pressure, raising the risk of a breakdown akin to that which hit the prison service in 2016.
He said: "The funding forces receive needs to be stabilised with real terms protection for policing as a whole.
"Last year we saw the prison service snap under pressure with riots in Birmingham Prison.
"We cannot afford this to happen to policing but the strain is showing from recent weeks and we'd have real challenges in dealing with something like the 2011 riots again.
"When things break recovery is never quick, and in policing it takes considerable time to recruit and train staff.''
Riots sparked by the police shooting of Mark Duggan in London saw civil unrest sweep across the country in August 2011.
Vandalism and looting spread to Birmingham, Bristol and Manchester over the following few days, with more than 5,000 crimes committed.
A total of 16,000 officers were deployed in London on one night alone in a bid to quell the violence.
The recent terror attacks in London and Manchester saw police resources required on a vast scale, with the latter atrocity leading to a nationwide deployment of officers.
Investment in counter-terror policing has increased, along with partial increases for firearms officers.
However Mr Thompson warned that much of the response to major incidents comes from core police budgets.
"The firearms commanders, casualty bureau, custody staff, body recovery teams and uniformed officers patrolling crowded spaces that are so central to preventing and responding to a terror attack are paid for by core police funding,'' he said.
"Over two thirds of the policing effort after the Westminster attack was not counter-terrorism funded. This figure will be much higher following the Manchester attack.''
Meanwhile another senior West Midlands officer has raised concerns about the affect the cuts are having on officer's mental health.
Detective Inspector Warren Hines says he knows of more than 80 cases were officers have had to be referred from the West Midlands force for support after suffering a "significant mental health crisis" in the last 15 months.
He says some have even contemplated suicide because of high stress levels.