Temporary Closure Becomes Permanent For Alex Hospital Maternity
15 February 2016, 20:41 | Updated: 30 March 2016, 13:50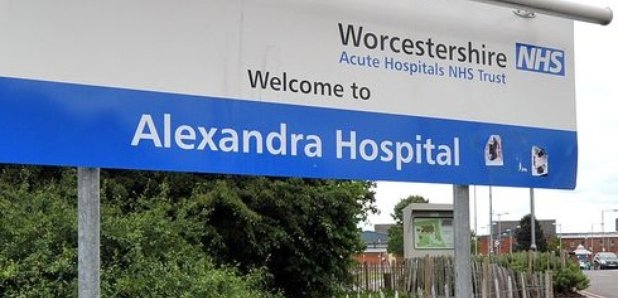 Maternity services at the Alexandra Hospital in Redditch are to close for the 'foreseeable future' after a temporary closure was put in place last year.
Worcestershire Acute Hospitals NHS Trust say they have been unable to recruit the specialist staff needed to reopen the services.
The closure was first put in place in November after the Trust say staffing levels had become unsafe.
Campaigners have claimed the Trust had always planned to close the wards and move services to the Worcestershire Royal Hospital. The Save the Alex group have also raised concerns about the capacity at that hospital and the others who'll now have to take those expecting to give birth at the Alexandra.
Interim Chief Nursing Officer Mari Gay said: "Despite extensive recruitment campaigns we still find ourselves unable to safely staff neonatal and emergency gynaecology services on a sustainable 24/7 basis at both the Alexandra and Worcestershire Royal Hospitals. Regretfully this means we cannot reverse the temporary emergency changes which were made last year, and we are unlikely to be able to do so for the foreseeable future. It is important that we are honest with pregnant women about the options available to them for the birth of their babies so that they can plan where they give birth. Unfortunately we are not in a position to re-open the obstetric unit at the Alexandra Hospital and are unlikely to be able to do so for many months due to national neonatal nurse staffing shortages. All women who have been booked to deliver at the Alexandra Hospital have been transferred to Worcestershire Royal Hospital where they can receive continuity of care or, if they have chosen to do so, to alternative hospitals outside the county."
In December the Worcestershire Acute Hospitals NHS Trust, which also runs the Worcestershire Royal and Kidderminster hospitals, was called 'inadequate' by inspectors and put into special measures. Uncertainty about the future of services, a lack of staff and the management of the trust were all criticised by the CQC.
Dr Carl Ellson and Simon Hairsnape, speaking on behalf of the three Worcestershire CCGs, said: "We must fully support the decision to retain the temporary, emergency changes to maternity, neonatal and gynaecology services in the county. We recognise that many people will be disappointed that the NHS is not in a position to reverse these temporary emergency changes but safety of patients has to be our prime concern and there are not enough staff to safely run services across the two sites on a 24/7 basis. We have a responsibility to commission safe and secure services and the current shortage of specialist staff, which is a national problem, means it would be unsafe to reverse the current emergency arrangements. We will continue to monitor the safety of services."