Teens Guilty Of Murder After Stabbing Of Man In Birmingham
14 December 2015, 19:20 | Updated: 30 March 2016, 13:50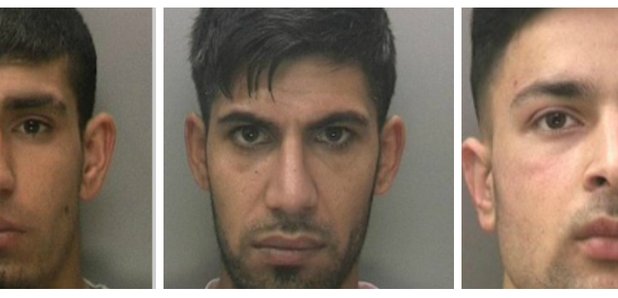 Two teenagers have been found guilty of stabbing a young Polish man and leaving his friend seriously injured in an unprovoked attack in Birmingham.
24 year-old Lukasz Furmanek and 31 year-old Joseph Dudek were stabbed several times in Handsworth back in May with Lukasz dying at the scene.
A third man was found guilty of helping an offender.
Abdullah Atiqzoy (18), an Afghan national from Elizabeth Street, Oldbury was arrested by Kent Police after being found travelling in the back of a lorry in an attempt to escape the county.
16 year-old old Sadam Essakhil, also an Afghan national, from Small Heath was arrested after police issued an appeal to find him. He handed himself into police in Belgium, where he had fled to after the attacks.
Both were charged with murder and attempted murder.
Following the verdicts, court reporting restrictions were lifted to allow Essakhil to be named.
A third man, Abduallah's brother, and Feizollah Atiqzoy (24) of no fixed address was arrested in August. Although not there at the time of the attacks, he helped his brother and was charged with assisting an offender.
All three will be sentenced on January 15, 2016.
Detective Inspector Jim Munro from the force's homicide team, said:
"This was a completely random attack. The defendants had only crossed paths with the two victims seconds before they attacked them with knives. The attack was sudden, shocking and brutal, which left one man dead and his friend fighting for life. Fortunately Joseph Dudek has made a full recovery. Atiqzoy and Essakhil were guilty of barbaric violence and I welcome the verdicts."