Teens Avoid Jail For Taxi Stone Attack In Birmingham
3 February 2017, 16:24 | Updated: 3 February 2017, 16:34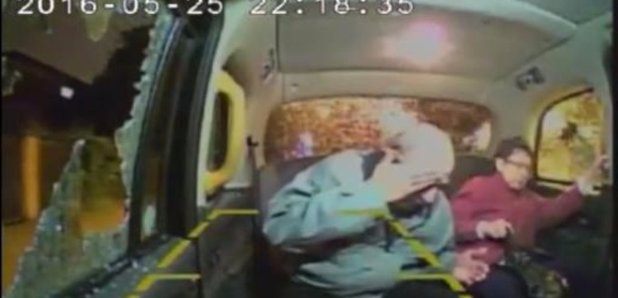 Four teenagers have avoided jail after throwing stones at taxis in Birmingham
Police in Birmingham have told Capital CCTV inside a taxi was vital in letting the public know about stone attacks on drivers.
Four teens have been sentenced to rehabilitation orders for an attack in Edgbaston last year.
A 77 year-old passenger suffered a fractured skull when a rock smashed through the window and hit her in the face.
DI Vanessa Isles says witnesses in the area were also really important.
Two of the teenagers were also served with an intensive surveillance programme aimed at rehabilitation and prevention.

During the trial at Birmingham Youth Court in January, it was heard how the young louts - one aged 15, two 16 and a 17-year-old - pelted at least seven black cabs with stones as they travelled along Bristol Road on 25 May last year.


CCTV taken from the travelling taxi showed a group of youths at the side of the road seconds before a stone smashes through the window and hits the elderly woman on the head.
Shaz Saleem is Chair of Dudley Private and Hire Taxi Association, who caught the moment the elderly passenger was hit in the face.
He hopes this is a lesson for young people.