Soldier Dies At Birmingham's QE Three Years After Being Shot
24 July 2015, 19:48 | Updated: 30 March 2016, 13:50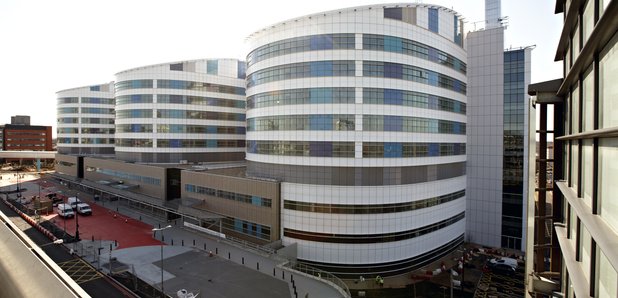 A soldier who has died at the QE in Birmingham three years after being shot in Afghanistan has been described as "outstanding."
Lance Corporal Michael Campbell's commanding officer has also said he was "skillful, determined and very courageous."

The member of the third Royal Welsh battalion was shot in 2012 when he came under sustained enemy fire during a patrol.

He was from Colwyn Bay in Wales and the Minstry of Defence have said he was "a true Welsh Warrior.''

Leading the tributes Defence Secretary Michael Fallon said: ``Proud and professional, he epitomised the ethos of the Army Reservist and he had completed numerous tours of duty in Afghanistan and Iraq.

``It is particularly tragic that Michael Campbell should die of wounds after such a period of time and I send my deepest condolences to his family and loved ones at this sad time.''

Lieutenant Colonel (Retired) S Webb, who was commanding officer of 1 Royal Welsh Herrick 16 paid tribute too.
He said: ``Everyone who served alongside Lance Corporal Campbell in Afghanistan in 2012 will be devastated to learn of his passing. He joined the battalion during our pre-deployment training and fitted seamlessly into his platoon and company.

``He was an outstanding soldier and very talented junior commander: skilful, determined, measured and very courageous: he set an excellent example to those around him.

"It is tragic that he has died three years after his initial wounding and the thoughts and prayers of all of us are with his family at this most difficult time.''

Since operations began there in 2001 a total of 454 British forces personnel or Ministry of Defence civilians have died while serving in Afghanistan.