Social Media Makes Young People In West Mids Feel "Inadequate"
11 February 2019, 09:17 | Updated: 11 February 2019, 09:18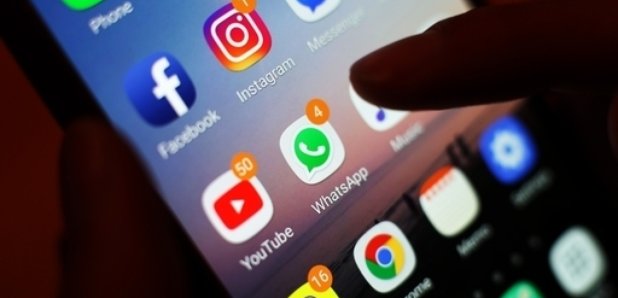 A report's found almost half of young people in the West Midlands think social media creates an "overwhelming pressure" to succeed.
The research carried out by the Prince's Trust eBay Youth Index also found one in seven always or often feel panicked when they see the lives of their friends posted online.
The Youth Index, supported by eBay, is a national survey which tries to find out how happy young people are from their working life to mental health.
Nick Stace, UK Chief Executive of The Prince's Trust, said: "It appears that in the last 12 months nothing has happened to improve the way
young people in the West Midlands and across the UK are feeling about their lives. It is very sad to see the Youth Index score remain at its
lowest level, and concerning that the considerable decline we saw in the Index last year has shown no recovery.
"Since the Youth Index launched a decade ago, social media has become omnipresent in the lives of young people and this research
suggests it is exacerbating what is already an uncertain and emotionally turbulent time.


Young people are critical to the future success of this country, but they'll only realise their full potential if they believe in themselves and
define success in their own terms. It is therefore a moral and economic imperative that employers, government, charities and wider
communities put the needs of young people centre stage."
Over 40% of 16-25 year olds in the region say comparing their life to others on sites like Facebook and Instagram makes them feel
"inadequate".
A number of young people in the West Mids also say they don't feel they'll ever be as happy as the people they see on social media.