Snow: Travel Chaos In Birmingham & Black Country
10 December 2017, 10:20 | Updated: 10 December 2017, 10:45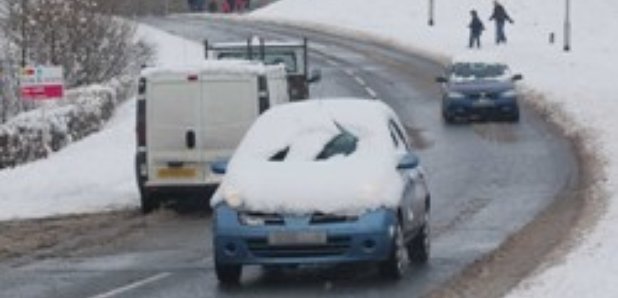 Heavy snowfall across the West Midlands is causing widespread disruption, closing roads and grounding flights at Birmingham airport.
Persistent heavy snowfall is expected in the region throughout the morning, leading the Met Office to issue an amber weather warning that will be in place until 6pm.

Up to 10cm is expected to build up quite widely, with 15-20cm in some spots, raising the prospect of roads becoming impassable.
An amber weather warning for #snow has been updated: https://t.co/QwDLMfRBfs Stay #weatheraware @metofficeuk" pic.twitter.com/4qxwGiYnqC

— Met Office (@metoffice) December 10, 2017

Heavy snow's hit Birmingham city centre and the Black Country hit with Birmingham Airport affected. Flights have been suspended while the runway is cleared, leaving passengers facing delays.
Police forces across the West Midlands have urged motorists not to travel unless "absolutely necessary" as they deal with surging calls.
All bus services across the West Midlands have been suspended until midday.
#TRAVEL #BUSES ALL bus services across Birmingham and the Black Country have been suspended due to the heavy snow. #CapitalReports https://t.co/eDbvlMjzr9

— Capital Brum News (@CapitalBIRNews) December 10, 2017