Sister Of Bromsgrove Victim Of Hillsborough Disaster Welcomes Verdicts
26 April 2016, 16:30 | Updated: 26 April 2016, 16:35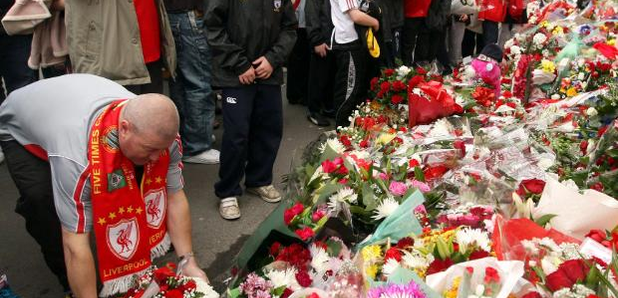 The sister of a Bromsgrove victim of the Hillsborough disaster, has told Capital, her parents died waiting to hear what a jury has found today.
Louise Brookes' brother Andrew was one of the 96 people - a jury has decided WERE unlawfully killed in a crush at the FA Cup Semi Final in 1989.

The jury's decided failures in police planning contributed to the disaster.

They've concluded the police commander breached his duty of care to those who died.

The jury's also decided the behaviour of Liverpool fans outside the stadium in Sheffield didn't contribute to the tragedy.
Lawyers acting for the families said the conclusions, at the end of the longest jury case in British legal history, had completely vindicated their tireless 27-year battle for the truth.

The deaths were ruled accidental at the end of the original 1991 inquest.

But those verdicts were quashed following the 2012 Hillsborough Independent Panel report, which concluded that a major cover-up had taken place in an effort by police and others to avoid the blame for what happened.

The new jury concluded that blunders by the police and ambulance service on the day had "caused or contributed'' to the disaster and that the victims had been unlawfully killed.

The jury forewoman wiped away tears and had a catch in her voice as she confirmed the answers to 14 questions about the disaster to coroner Sir John Goldring.

Leading Hillsborough campaigner Margaret Aspinall, whose 18-year-old son James died in the disaster, said afterwards: "Let's be honest about this - people were against us. We had the media against us, as well as the establishment.

"Everything was against us. The only people that weren't against us was our own city. That's why I am so grateful to my city and so proud of my city.

"They always believed in us.''

Surrounded by a sea of camera crews and reporters outside the court, she added: "I think we have changed a part of history now - I think that's the legacy the 96 have left.''
Criminal charge could now be brought.
The Independent Police Complaints Commission, the official police watchdog, also expects its investigation - the biggest in its history - to finish in December or January.
As part of that they are looking at the role of West Midlands Police, who were tasked after the disaster with gathering evidence for the Taylor Inquiry, the original inquest and the criminal investigation.
After the key conclusions were delivered on Tuesday, someone in court shouted "God bless the jury''.

The jurors were given a round of applause as they left the courtroom.

Dozens of relatives of the victims have attended each of the more than 300 days the court has sat.

As families left the building they were met with applause from crowds who had gathered outside the court in support.

Many began singing Liverpool's anthem You'll Never Walk Alone.