Plea For Money For Birmingham Pub Bombing Victims Inquests
5 September 2016, 17:29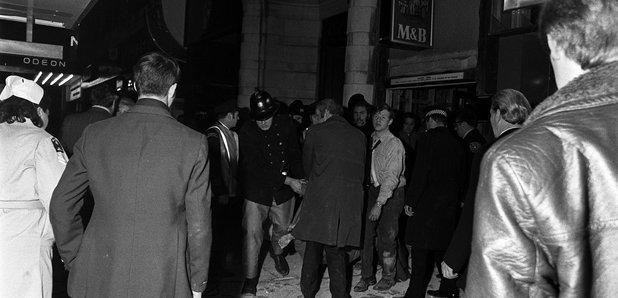 Ministers have been urged to make money available to the families of victims of the Birmingham pub bombings so that they can be appropriately represented at a new inquest into the deaths.
The calls from Birmingham MPs Jess Phillips and Steve McCabe came ahead of a scheduled meeting between representatives of the families and the Home Secretary Amber Rudd in London on Monday.
The families have already appealed to the Government to make money available to fund their legal bid for answers.
Relatives of nine of the 21 people killed in the double IRA blasts in 1974 are due to meet with Ms Rudd.
Ms Phillips, the Labour MP for Birmingham Yardley, asked during Home Office questions: ``In Birmingham we are only too aware that terrorism is not something that has recently been on our shores.
``I wanted to welcome the Home Secretary and ask her does she agree with me and most of Birmingham that the relatives of the victims of the 1974 Birmingham pub bombings should be treated equally and with parity to the relatives of the Hillsborough disaster and be provided with the access to legal representation so that they can effectively participate in the inquest into the murder of their loved ones?''
Ms Rudd replied: ``I know about this case and you have of course raised it with me before.
``I know about the campaigning that you have done on behalf of your constituents and on behalf of the city in general.
``I don't know whether you are aware but I am seeing the representatives of the Birmingham families this evening and I will follow up with more information after that.''
A pre-inquest review into the bombings is due to be held in October but a full inquest is not expected to get under way until next year.
Concerns have been expressed that the families of victims would be unable to meet the legal costs needed to effectively take part in proceedings.
Mr McCabe (Labour, Birmingham Selly Oak) asked if it was Ms Rudd's intention that the relatives of those killed should have access to legal representation at the new inquest.
Ms Rudd said: ``I'm afraid you have got a little ahead of the meeting that I am having this afternoon in order to address exactly that proposal.
``No decision has been made yet.''