Paul Gascoigne Pleads Guilty To Racist Comment In Wolverhampton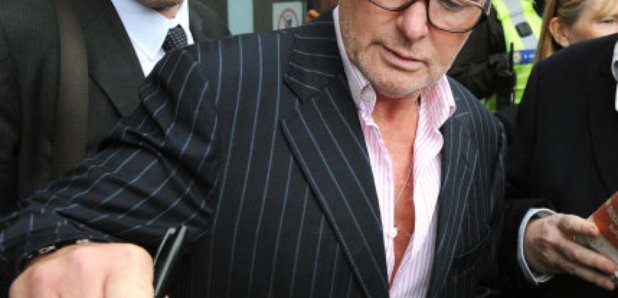 Former England footballer Paul Gascoigne's pleaded guilty to a racially aggravated public order offence in Wolverhampton.
Dudley Magistrates' Court heard Gascoigne, 49, left black security guard Errol Rowe feeling dazed and completely humiliated.

Mr Rowe, who regarded Gascoigne as a "legend" and a football icon, was left in disbelief as hundreds of fans at the Evening with Gazza show went quiet following the comment last November.

Ordering Gascoigne to pay Mr Rowe £1,000 in compensation, District Judge Graham Wilkinson said the ``off-the-cuff'' remark at Wolverhampton's Civic Hall did not make the retired player a racist, but was an example of insidious low-level racism which needed to be challenged.

Although he accepted that Gascoigne had undoubtedly lived "a rollercoaster life'' and was not a man of huge wealth, the judge told him: "I accept that you grew up in a different time.

"We live in the 21st century. Grow up and live in it or keep your mouth closed.''

Applauding the CPS for bringing the case against Gascoigne, the judge added: "As a society it is important that we challenge racially aggravated behaviour in all its forms.

"A message needs to be sent that in the 21st century society that we live in, such action, such words will not be tolerated.

"It is not acceptable to laugh words like this off as some form of joke.''

Mr Wilkinson was told by Gascoigne's lawyer that the former Newcastle, Tottenham, Rangers and Everton player had grown up in a "bygone age'' when such comments were commonplace.

Several witnesses came forward after Gascoigne's remark - which was said to be words to the effect of "Can you smile please, because I can't see you?''

According to one account, Gascoigne said: "You want to get to the front of the stage and smile so the audience can see you,'' as Mr Rowe maintained his professionalism in an area to the side of the stage covered by a shadow.

In a victim impact statement read to the court, Mr Rowe, 38, said he had two decades of experience in the security industry but had cried after the show.

"To have your hero as a footballer speak to you in a racial manner makes me feel so upset and angry,'' Mr Rowe said.

Gascoigne, who lives in Dorset, had denied using "threatening, abusive or insulting'' words or behaviour to cause racially-aggravated harassment, alarm or distress, but changed his plea to guilty at the start of a one-day trial.

As part of his basis of plea, Gascoigne denied saying "I didn't know my security had got a sun tan'' while in a dressing room before the show, which included a question-and-answer session and career anecdotes.

The former England midfielder, who helped the national team reach the semi-finals of the 1990 World Cup, was spoken to by police about his comments on December 22 last year.

He told interviewing officers that he "hadn't gone out to offend anybody'' but accepted with hindsight that his words had been offensive.

The star, who retired from football in 2005, told police: "Looking back now, obviously I have said the wrong thing. I apologise from the bottom of my heart and it will never happen again.''

Gascoigne was also ordered to pay a £100 surcharge and a £500 contribution towards the cost of the prosecution.