Panels Removed From Black Country Tower Blocks After Grenfell Fire
29 June 2017, 08:36 | Updated: 29 June 2017, 08:38
Sandwell Council's told Capital they're removing some panelling on four tower blocks as a safety precaution.
Yesterday they announced four block of flats in Oldbury and West Brom are having panelling on balconies and around some windows replaced.
The council say the panels aren't the same as used on the Grenfell Tower but they failed government tests.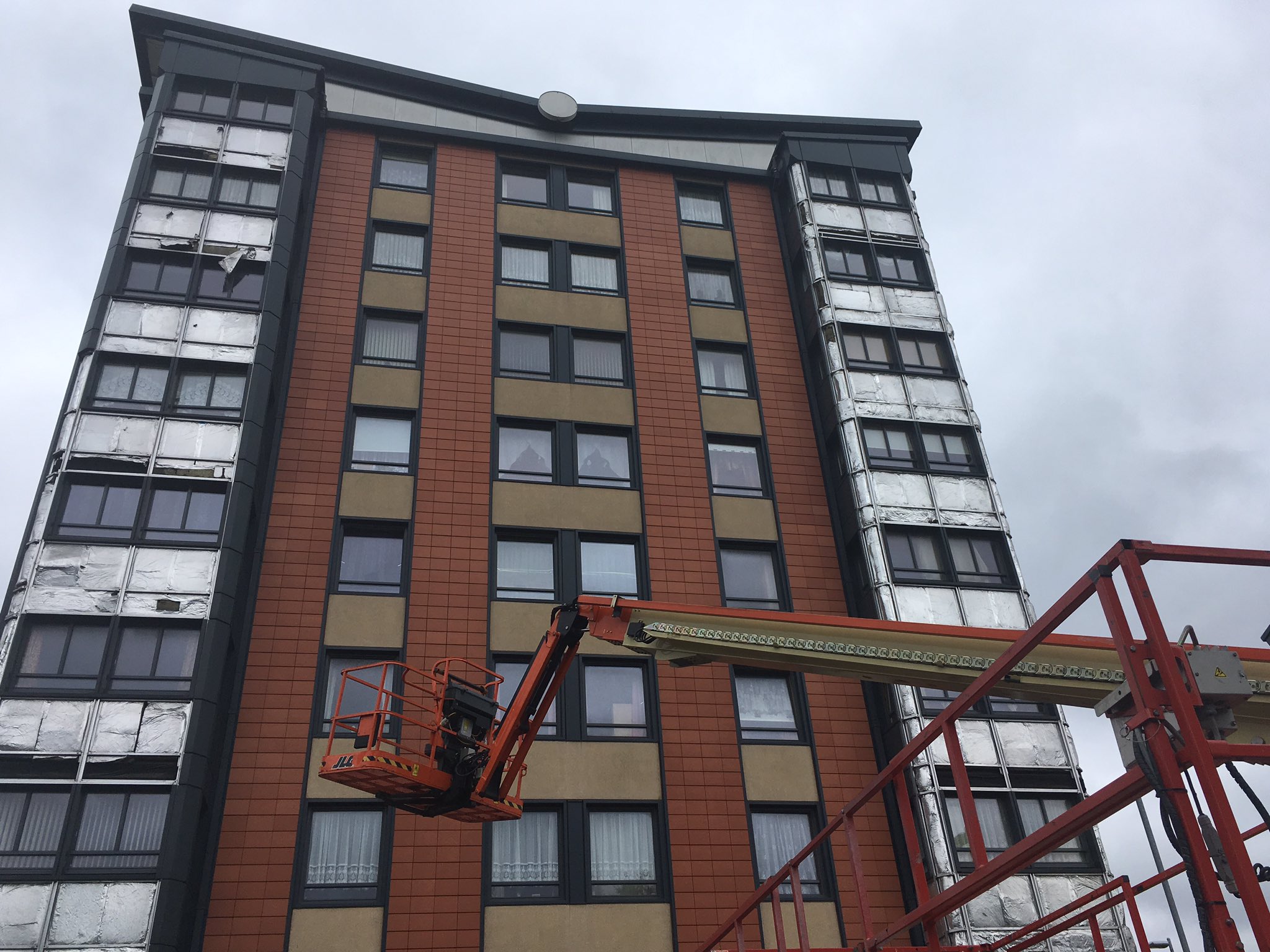 Sandwell Council have told Capital: "Following safety checks to blocks across the borough, tests were carried out on aluminium composite panels around balconies and some windows at four buildings.
"Although the panelling complies with current building regulations, as a result of the test, the decision was taken to remove and replace the panelling with immediate effect."
The main cladding of these buildings is made of a different material so isn't being removed.
The blocks affected are Astbury Court and Lawrence Court in Oldbury and Neale House and Macauley House in West Bromwich.
Sandwell's cabinet member for housing, Councillor Kerrie Carmichael, said: "Firstly, we'd like to reassure residents that they are safe to remain in their buildings while we carry out work to remove the panels in question.
"The main cladding on these four blocks is not the same as that used at Grenfell Tower nor is it made of aluminium composite like the panelling we're having to remove.
"We acted as soon as safety issues came to light about panelling on balconies and around some windows at these four blocks.
"Work to remove these panels started first thing on Tuesday morning. It will carry on over the weekend and is expected to be completed by the end of next week. The removed panels will be later replaced when fire resistant materials can be installed."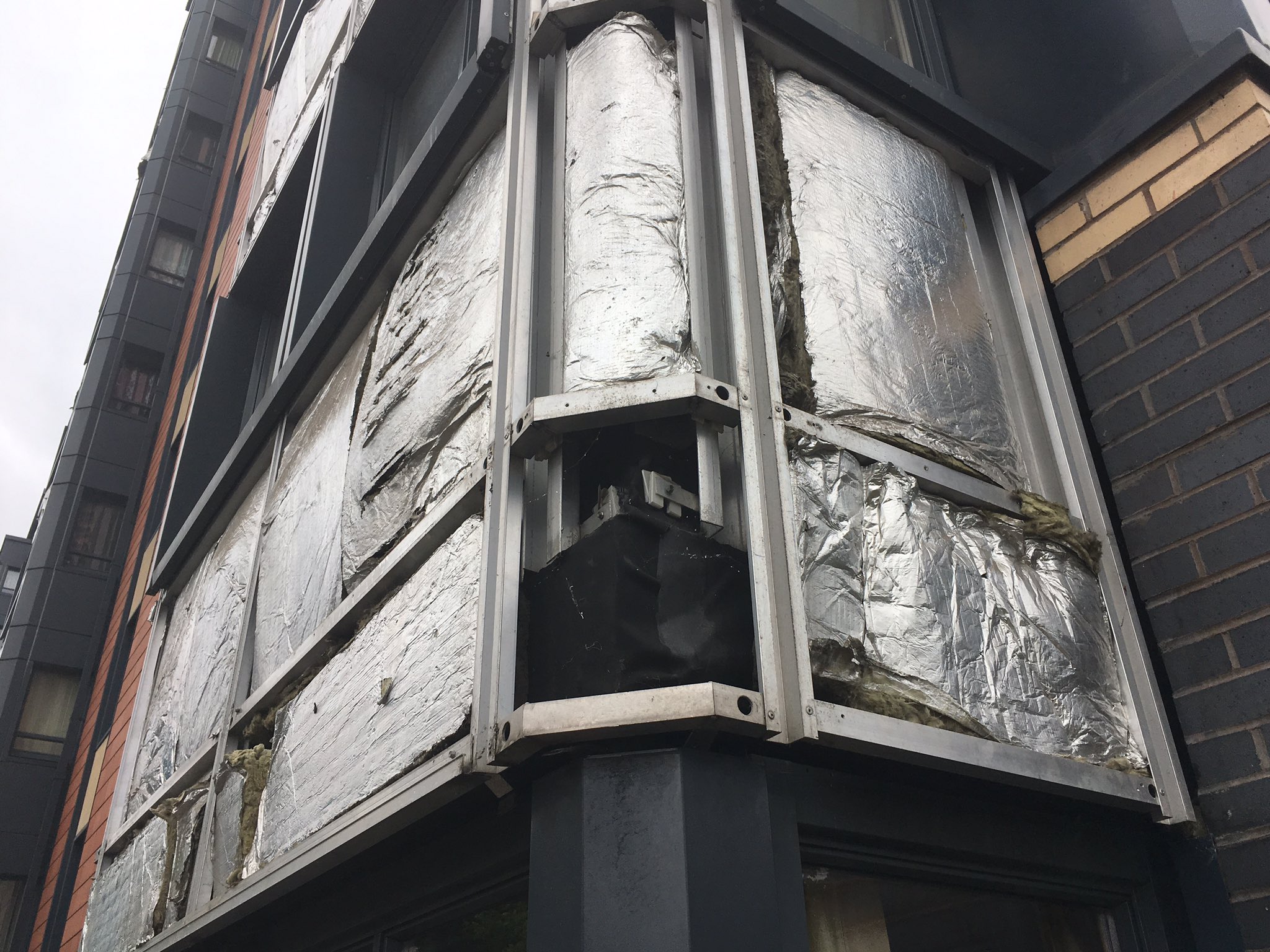 Chief Executive of Sandwell Council Jan Britton added: "While the panels comply with current building regulations, in light of the test results and recent events we are taking this action because the safety of our residents always comes first."
Other fire safety measures are being put in place to try to reassure residents.
They include fire wardens in all four buildings overnight, safety checks on smoke alarms twice a day and fire blankets being given to residents.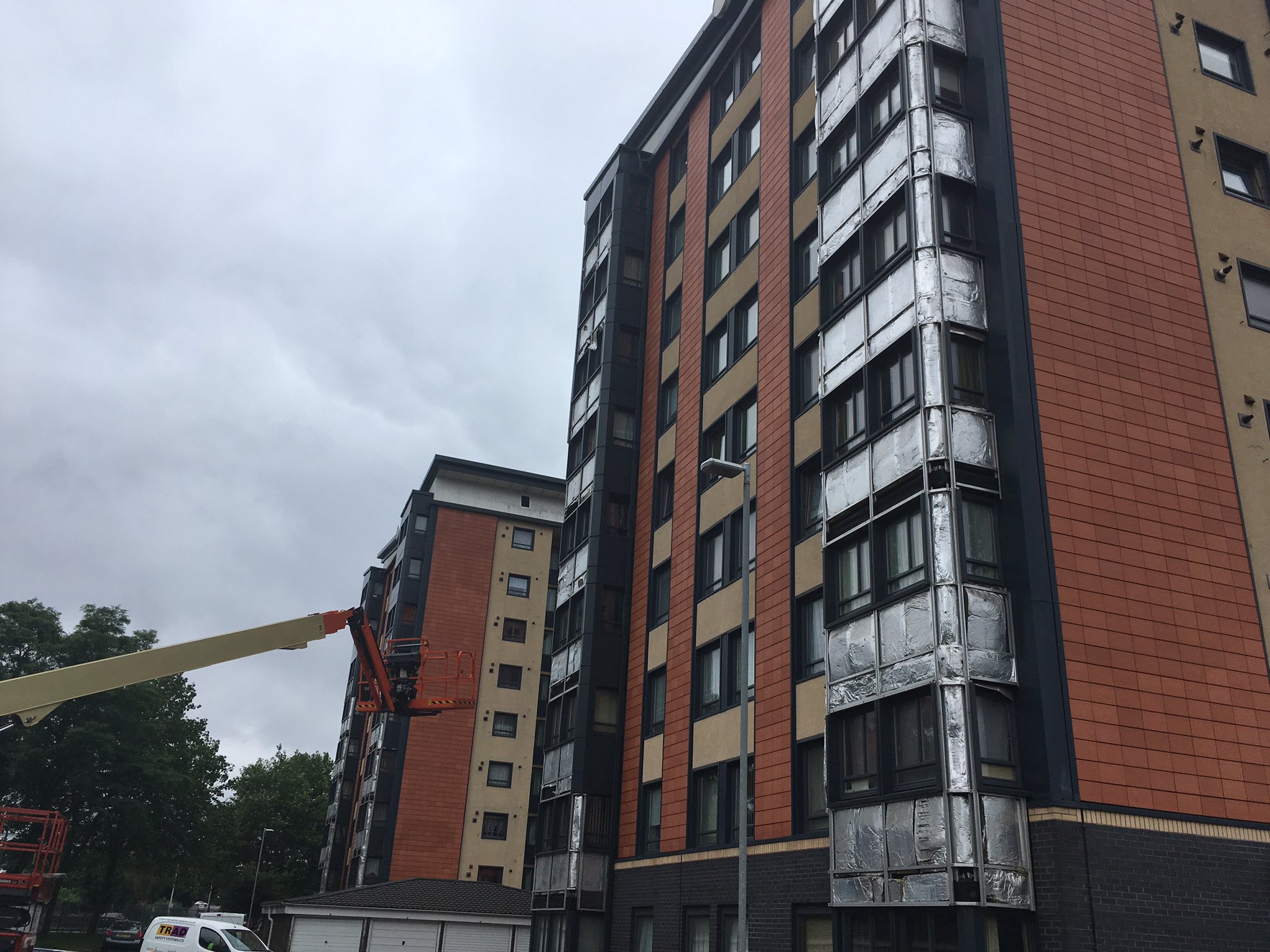 Phil Loach, the West Midlands' Chief Fire Officer said: "We absolutely understand that this is a time of concern for high-rise residents. We continue to work closely with our colleagues in all of the West Midlands' seven local authority areas.
"The safety of people living in high-rise blocks is paramount, which is why our fire safety officers have already responded by carrying out internal and external assessments of the four premises in Sandwell.
"We welcome the council's decision to employ fire marshals at the buildings. By yesterday evening (Tuesday), our local fire crews had completed visits to the premises. This is part of our ongoing programme to reassure residents and be familiar with key buildings on their local 'patch'."