Mylee's Father Misses Court After Being Rushed To Hospital
12 February 2018, 14:11 | Updated: 17 February 2018, 05:29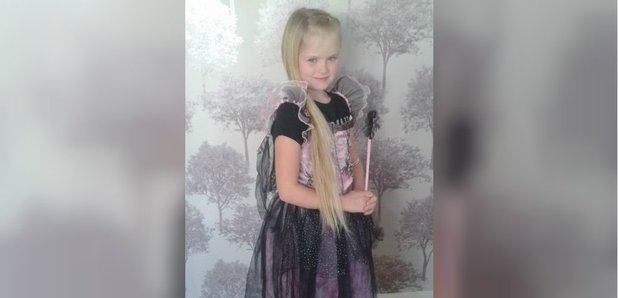 The father of eight-year-old stabbing victim Mylee Billingham has failed to appear in court after being rushed to hospital.
54-year-old William Billingham had been due to appear before magistrates in Wolverhampton after being charged on Saturday with Mylee's murder and making threats to kill her mother.
A brief hearing before two magistrates was told Billingham, of Valley View, Brownhills, had been admitted to an unnamed hospital at about 5am on Monday.
His solicitor, Paul Selby, told the court Billingham may be fit enough to attend court on Tuesday.
Prosecutor Kelly Crowe said the case was set to be re-listed at either Walsall or Dudley Magistrates' Court in the next few days.
"I can confirm that Mr Billingham will not be present in court today. He is still at the hospital at the moment, being treated or looking to be treated very shortly," Ms Crowe said.
Mylee was pronounced dead in hospital after being found with knife wounds at her father's bungalow at around 9.15pm on January 20.
Her father was taken to Birmingham's Queen Elizabeth Hospital for surgery to injuries caused on the same evening.
The charges against him allege that he murdered Mylee on January 20 and made threats to kill Tracey Taundry on the same date.