Muslim Expo Organiser Says PM's Birmingham Comments Are Upsetting
2 August 2015, 12:41 | Updated: 30 March 2016, 13:50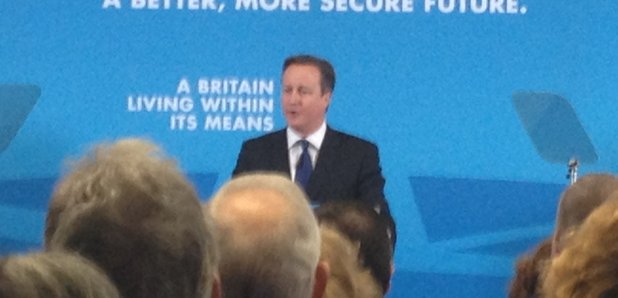 Capital's been told Muslim communities need to make sure they show the positive work they do in society in response to a speech made by the Prime Minister in Birmingham.
The comments come from the organiser of a Muslim Lifestyle Expo taking place this weekend at Coventry's Ricoh Arena.

It's the first of it's type in the country.

David Cameron recently claimed many people are turning to extremists because they're not integrating into British life.

Tahir Mirza is one of those behind the exhibition and says that's not true.

He said: "There's charities up and down the country that I've come across in the last two years of doing this event who do charity work not for Muslims in general, but for English, for Christians, for Jewish people.

"This is there home they are integrated 100 percent.

"A lot of people are very upset at the fact that David Cameron can say this, generalise every Muslim, to say they're not integrated.

"This event welcomes everyone so we'd love to have everyone here.

"What we're trying to do because of obviously the negative side of what is happening in the UK and obviously abroad with Muslims and so on, the connotations you have with it, this just highlights the complete opposite it's a positive image."