Mum And Wife Of Birmingham Terrorist Behind Westminster Attack Speak Out
28 March 2017, 08:21 | Updated: 28 March 2017, 09:24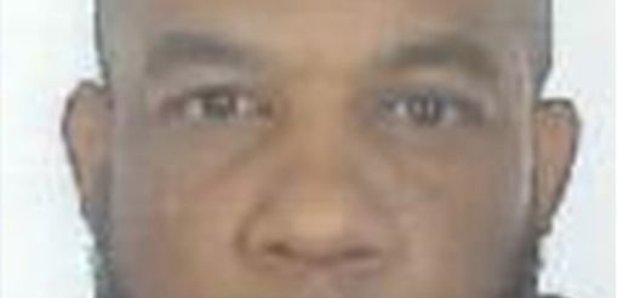 The wife of Westminster attacker Khalid Masood has said she is "saddened and shocked'' by the atrocity.
Rohey Hydara spoke out after Masood's mother, Janet Ajao, said she had "shed many tears'' for her son's victims.
In a statement released through the Metropolitan Police, Ms Hydara said: "I am saddened and shocked by what Khalid has done. I totally condemn his actions.
"I express my condolences to the families of the victims that have died, and wish a speedy recovery to all the injured.
"I would like to request privacy for our family, especially the children, at this difficult time."
Masood killed four people in an 82-second rampage in Westminster last Wednesday.
The 52-year-old was shot dead by armed police after fatally knifing Pc Keith Palmer, 48, in the Palace of Westminster's cobbled forecourt.
Separate inquests into the deaths of the killer and his victims will begin this week.
IS called Masood ``a soldier of the Islamic State'' following the attack, but the announcement was greeted with scepticism from commentators, with many noting that the terror group has a record of opportunistically claiming attacks.
Scotland Yard has said there is "no evidence'' that the Muslim convert was linked to Islamic State or al Qaida.
His mother said she is "deeply shocked, saddened and numbed'' by her son's actions.
Mrs Ajao said she had "shed many tears'' for the victims and did not condone the attack or the beliefs that led Masood to commit the "atrocity''.
She said: "I am so deeply shocked, saddened and numbed by the actions my son has taken that have killed and injured innocent people in Westminster.
"Since discovering that it was my son that was responsible I have shed many tears for the people caught up in this horrendous incident.
"I wish to make it absolutely clear, so there can be no doubt, I do not condone his actions nor support the beliefs he held that led to him committing this atrocity.
"I wish to thank my friends, family and community from the bottom of my heart for the love and support given to us.''
Scotland Yard said that, while it had not found evidence linking Masood to the group, he "clearly'' had an interest in jihad.
Deputy Assistant Commissioner Neil Basu, the senior national co-ordinator for UK counter-terrorism policing, said: ``His attack method appears to be based on low sophistication, low-tech, low-cost techniques copied from other attacks, and echo the rhetoric of IS leaders in terms of methodology and attacking police and civilians, but at this stage I have no evidence he discussed this with others.
"There is no evidence that Masood was radicalised in prison in 2003, as has been suggested. This is pure speculation at this time.
"Whilst I have found no evidence of an association with IS or AQ (al Qaida), there is clearly an interest in jihad."
Mr Basu went on: "There has been much speculation about who Masood was in contact with immediately prior to the attack.
"All I will say on this point is that Masood's communications that day are a main line of inquiry.
"If you heard from him on March 22, please come forward now, the information you have may prove important to establishing his state of mind.
"I know when, where and how Masood committed his atrocities, but now I need to know why. Most importantly, so do the victims and families."
Reports have claimed Masood's phone connected with encrypted messaging service WhatsApp just before the atrocity, sparking debate over authorities' capacity to intercept suspects' communications.
WhatsApp has said it is "co-operating with law enforcement as they continue their investigations".
On Monday the family of an American tourist who was killed in the attack said they bear no ill-will over the incident.
Kurt and Melissa Cochran, from Utah, were on the final day of a trip to London to celebrate their 25th wedding anniversary when they were mown down on Westminster Bridge by Masood's car.
Mr Cochran, 54, was killed and his 46-year-old wife was taken to hospital with a broken leg and rib and a cut head.
The others who died after Masood drove into pedestrians on the bridge were Aysha Frade, who is believed to have been a 44-year-old married mother-of-two, and retired window cleaner Leslie Rhodes, 75.
Two men arrested in connection with the investigation remain in custody.
The inquests for the victims will open and adjourn at Westminster's Coroner Court on Wednesday at 2pm, Scotland Yard said.
Masood's inquest will open and adjourn at the same court on Thursday at 2pm.
The force declined to comment on reports concerning the speed Masood reached during the attack.