Mum And Son Banned From Dudley Shops
19 June 2015, 15:05 | Updated: 30 March 2016, 13:50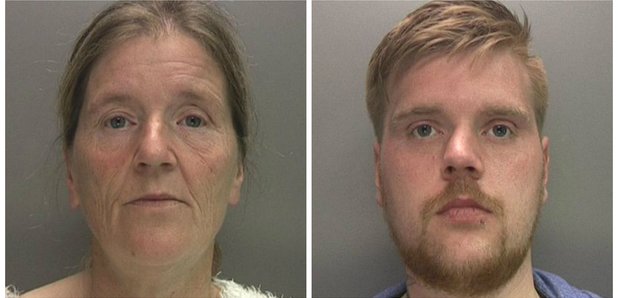 A mother and son from Dudley have been banned from going shopping together under an innovative court order designed to tackle their prolific shoplifting.
Janet Rollinson and son Stuart Round were both jailed last week (June 9) for the latest in a string of thefts at major stores and supermarkets across Dudley.
In addition to the prison terms of 28 and 36-weeks, respectively, magistrates also imposed Criminal Behaviour Orders (CBOs) against the pair banning them from their shoplift hunting grounds.
But the orders also prohibit 51-year-old Rollinson and 26-year-old Round from entering any retail premises in tandem.
It's believed to be the first time such a ban - which was applied for by Dudley Police's Investigation Team - has been placed on family members in the UK.
Detective Constable Matt Nightingale, said: "These two have been a thorn in the side of retailers in Dudley for many years and have stolen thousands of pounds worth of stock so we've taken a novel approach to curb their offending.
"They tend to work as a pair, shielding each other from view as they stuff food or alcohol down their trousers. The CBO bans them from entering any shop together for the next five years - and should they be found breaching the conditions they will be hauled before the courts and can expect to spend more time behind bars."
The pair stole from Tesco Express in Kent Street, Upper Gornal, on 14 April before making off with £1,000 of clothes from Next in Wednesbury two days later having sneaked behind a counter to de-tag items.
On 25 May Round, from Wavell Street in Quarry Bank, walked out of Wordsley's Sainsburys Local despite having eight steaks stuffed down his pants - Rollinson secreting chocolate in the same hiding place - and grabbed bottles of spirits from Asda Netherton on 27 May.
Rollinson, from Forge Road in Stourbridge, is also shown on Asda CCTV on the same day tearing security tags from four bottles of Jack Daniels before walking off without paying.
The CBOs ban both from Sainsburys Local in Lawnswood Road, Stourbridge; Asda in Saltwells Road, Netherton; and Tesco Express in Kent Street Arcade, Upper Gornal.
Rollinson must also avoid Superdrug in Dudley High Street; Merry Hill's Mothercare store; and Tesco Express in the Crown Shopping Centre.
And other shops now off limits for Round are Asda stores in Halesowen's Cornbow Centre and Coseley; Sainsburys in Sandringham Way, Withymoor; Ryemarket Shopping Centre's Waitrose; and Poundland in Brierley Hill High Street.
Rollinson's CBO runs for two years while Round was handed a five-year order.
Det Con Nightingale, added: "Posters will be distributed throughout all the stores they've been banned from, plus neighbouring outlets, and we'll be encouraging staff and shoppers to alert us should they see them breaching the CBO conditions.
"The CBO also orders them to engage with a drug service provider and receive appropriate treatment to address the root cause of their offending."