Motorcyclist Killed In Dudley Crash
28 September 2018, 17:17 | Updated: 28 September 2018, 17:20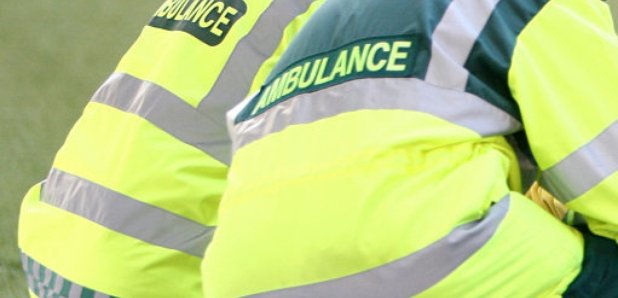 Police are appealing for witnesses following a fatal collision in Kingswinford, Dudley on Thursday night.
Officers were called to Lodge Lane outside Summerhill School just after 7pm where two motorcyclists had collided with a car.

Two men, aged 44 and 31, were taken to hospital but despite the best efforts of medical staff, the 44-year-old died.

The other man remains in a critical condition in hospital. The driver and occupants of the car were also taken to hospital with minor injuries.
Detective Sergeant Paul Hughes, from West Midlands Police's Serious Collision Investigation Unit, said: "An event was being held at Summerhill School at the time of the collision and I would appeal to any witnesses who have not already spoken to us to get in touch.

"There was a large group of motorcyclists on the road at the time that didn't remain at the scene, I would ask that they do the right thing by everyone and call us with any information that might help the investigation.

"There may also be other motorists who've captured the incident on dash-cams and if so I would be keen to hear from them.
Witness appeal after motorcyclist died outside Summerhill School in Kingswinford last night https://t.co/3evYpzVYhn pic.twitter.com/pveveNILK5

— Dudley Police (@DudleyPolice) 28 September 2018


"This is a shocking collision in which a man has lost his life; our thoughts are with his family who are being supported by one of our specialist officers."

Anyone with any information is asked to call the Serious Collision Investigation Unit on 101 quoting log 2275 of 27/9 or by email FL_COLLISION_INVEST@west-midlands.pnn.police.uk Information can also be given via Live Chat at west-midlands.police.uk between 8am to midnight.