Man Linked To Birmingham's Burger Boys Gang Is Jailed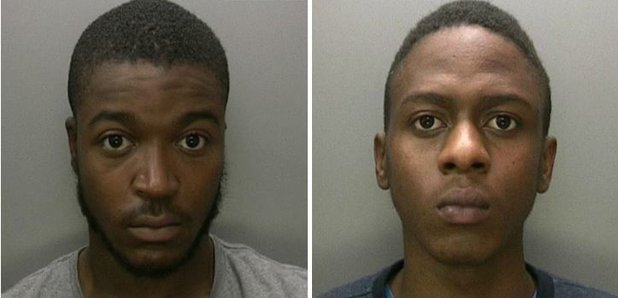 A man with links to the notorious Burger Boys Gang in Birmingham has been jailed for 27 years after admitting his part in a series of turf war shootings across the city centre, which left a total of eight people injured.

Reial Phillips (20) from Musgrave Road, Winson Green pleaded guilty to possessing a firearm with intent to endanger life, possessing a firearm with intent to cause fear of violence, and possessing ammunition. He also admitted to conspiracy to supply cocaine and heroin. He was jailed for 18 years for the firearm offences and nine years for the drugs offences; the sentences will run consecutively.

A second man on trial at Birmingham Crown Court pleaded guilty to his involvement in drug supply. Ashai Gray (22) from Willes Road, Winson Green admitted conspiracy to supply cocaine and heroin. He was given a nine year sentence.

A third man charged with drug offences pleaded not guilty and will stand trial at a later date.

Phillips was at the heart of a series of shootings across the city, between February and October 2015. The court heard that the shootings were part of an on-going feud between rival gangs in the city, which escalated when members of the opposing factions uploaded rap videos online to taunt one another.
Phillips and Gray had links to the notorious Burger Boys Gang, which targeted rival Johnson Crew members. Both men were believed to be the 'armed response' faction of the gang.

The first reported shooting in the city took place on July 20, 2015 in Nursery Road, Newtown at a BBQ where a 16-year-old boy was shot in the back. Police investigating the shooting were met with a 'wall of silence' and no complaint was made to officers, despite the boy almost losing his ability to walk.

A second shooting occurred a few days later, on July 25 inside the Electric Club in Hurst Street, when two men were shot in the leg. Rap videos uploaded online following the incident caused further tension between the groups.

A breakthrough came in September 2015, when police stopped a car containing Phillips and Gray on the M5. Inside the vehicle officers found balaclavas, gloves and stab vests. This led to searches of their homes in Winson Green, which recovered large amounts of drugs, cash, ammunition and a gun.

Detective Superintendent Mark Payne said: "For a period of time last year these men and their associates brought fear to the people of the West Midlands through their actions."

He said: "Members of the public should feel reassured that these men have been handed lengthy custodial sentences… it shows the courts and police are united in a strong message that illegally held firearms are totally unacceptable and will not be tolerated on the streets of the West Midlands.

"Our officers are working around the clock to close-in on individuals or gangs who bring fear to our communities. We're disrupting crime networks, seizing weapons and punishing people who believe they can carry firearms with impunity.
"There must be no let-up in our approach to tackling firearms."