Man Jailed For Trying To Kill Wife With A Ceremonial Sword
13 April 2016, 17:21 | Updated: 13 April 2016, 17:29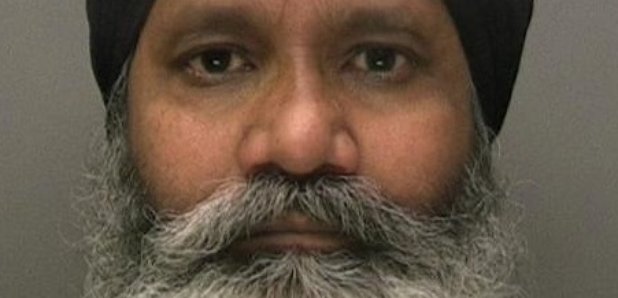 A man from West Brom's been jailed for 19 years after he tried to kill his wife with a ceremonial sword.
46-year-old Harjit Singh worked at the temple and at first his wife was too scared to tell police what he'd done.

He left her with a fractured skull and damaged windpipe where he tried to strangle her.
The court heard they'd argued over money in the run up to the attack in October last year.
Detective Inspector Jason McMahon, from West Midlands Police public protection unit, said: "This was a violent attack which left the victim seriously injured…although she has recovered physically the mental scars of what happened still remain.
"She initially stuck to the story there had been a burglary because she feared she would be deported if she told the truth.
"Singh came across as a well-respected member of the community but he had a controlling influence over her.
"Despite being scared she was brave enough to tell us what happened and Singh will now be behind bars for a long time."
The force works to tackle domestic abuse through Operation Sentinel and new laws to help those caught in controlling relationships came into force at the end of last year."