Man Jailed For Life For Killing Kenichi Phillips In Birmingham
28 April 2017, 17:32 | Updated: 28 April 2017, 17:56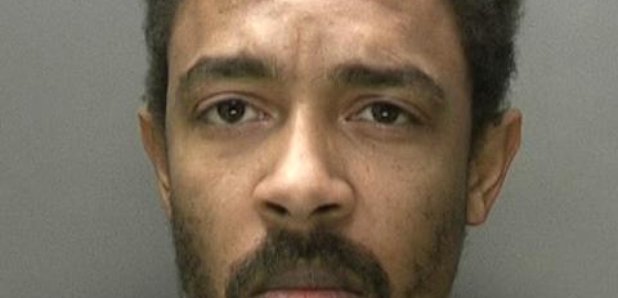 A man's been jailed for life for his part in the murder of 18 year old Kenichi Phillips in Birmingham
Isaiah Wright-Young was one of two men who shot the teenager in a car in St Marks Crescent in Ladywood last year.

The 37 year old's been told he'll serve a minimum of 33 years.
Wright-Young went into hiding after the murder, but was discovered living in a flat in Dudley by police seven months later.
Kenichi was a passenger in the Seat Ibiza and was struck in the jaw and neck by one of the bullets fired into the car. Two other occupants in the car managed to escape uninjured.
Following the shooting, all three men inside the Seat Ibiza managed to get out through the driver's door, but Kenichi collapsed from his injuries in a nearby alleyway and died where he lay.
A police investigation began and officers identified a Mazda 2 from CCTV enquiries as being involved in the shooting.
Disharn Downie, aged 18, was arrested and convicted of Kenichi's murder, attempted murder and attempted grievous bodily harm; he was jailed for 21 years in November 2016.
Another man, Dean Silvera aged 37, was jailed for seven and a half years after he was found guilty of assisting an offender. Silvera had driven Downie and Wright-Young to the scene and the jury were satisfied from the evidence that he had assisted them in fleeing after the shooting.
Isaiah Wright-Young was issued as a wanted person by officers investigating the shooting and following investigations, he was arrested in October 2016 in Dudley and charged with murder, attempted murder, attempted grievous bodily harm and possession of firearms.
Detective Inspector Jim Munro, who led the investigation, said: "Isaiah Wright-Young was one of two men who were armed that night and who deliberately fired shots into the car, showing total disregard for human life, resulting in the death of Kenichi.
"Forensic investigations revealed there were two gunmen who used different weapons - both Downie and Wright-Young intended to kill the occupants, and it's only through luck alone that others weren't seriously hurt as a result. As the three escaped another shot was fired at the group.
"This was a shocking murder. Two men armed with guns firing shots in the early evening when there were people, including children, out and about who could easily have been caught up in this.
"As a force, we are dedicated to dealing with gun and gang crime and have made some significant arrests and seizures of firearms and ammunition. West Midlands Police will not tolerate the use or possession of illegal firearms.
"I am pleased by today's result, this was a calculated, pre-meditated murder, Kenichi's family have had the trauma of two murder trials and they continue to be supported by trained police officers.
"Wright-Young thought he could escape justice, however, this case evidences we will not give up - he was hunted down, charged and convicted - proving there is no hiding place."