Man Jailed For Killing His Aunt In Shirley
13 May 2016, 19:10 | Updated: 13 May 2016, 20:00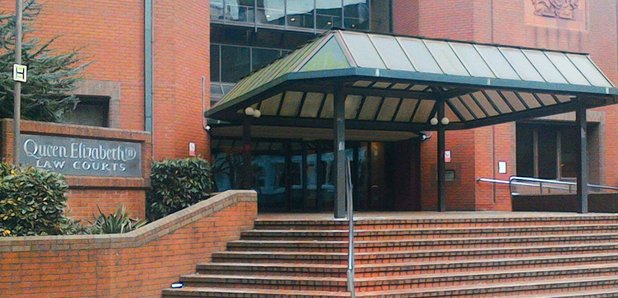 A man's been jailed for life for killing his aunt in an attack in Shirley.
67-year-old Anne Dunkley was attacked with a shovel after taking Gareth Emery to do some gardening at a neighbours.

The 25-year-old was found to be suffering from paranoid schizophrenia and has been jailed for manslaughter on the grounds of diminished responsibility.
Anne, a retired deputy head teacher, was killed outside her home in Elmdon Road, Marston Green in June 2015 after Emery attacked her causing severe head and face injuries - she was taken to hospital but later died.

The court heard that Anne Dunkley had taken her nephew to a friend's house that day to help with gardening, but while there he began behaving oddly.

Later when they returned to the Anne's house, Emery attacked her with a shovel on the driveway.

Anne's 39-year-old son heard the commotion and managed to restrain Emery, but also suffered serious injuries in the process.

Neighbours, who also tried to help, called police and Emery was arrested nearby.

While in custody Emery was diagnosed as suffering from paranoid schizophrenia.

Following the court hearing, Anne's family released the following statement:

"We are relieved to have reached the end of this legal process and now we can focus on beginning to rebuild our lives.

"We would like to express our gratitude to the agencies who have worked with us over the last 11 months. West Midlands Police, our legal representation and the Victim Support Service have supported us with empathy, understanding and professionalism.

"In addition, we need to thank family and friends across the community and further afield, who continue to be a source of support.

"We will now concentrate on remembering Anne as she was; full of love, energy and generosity, and the many happy times she shared with so many."

Reflecting on the sentence handed to Emery, Detective Inspector Shaun Egan said: "The attack devastated Anne's family and I cannot begin to imagine the sense of loss they feel.
"I hope that by knowing Emery has been given a life sentence, preventing him from harming anyone again, will be of some comfort to Anne's family and friends and help them to rebuild their lives."