Man Jailed For Frenzied Knife Attack On Woman In Birmingham
30 June 2016, 18:29 | Updated: 30 June 2016, 18:31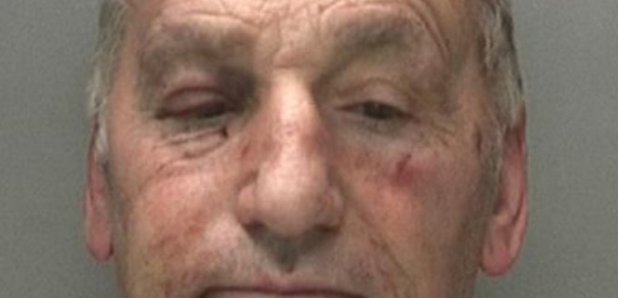 A man's been jailed for 16 years after attacking a woman with a knife in Birmingham.
55-year-old Kevin Nash had been drinking heavily before he turned on the woman at their home in Nechells.

Police have praised her 13-year-old son who was injured as he tried to stop the attack last November.
One of the wounds punctured the 55-year-old's jugular vein and when West Midlands Police arrived to arrest Nash shortly after 1am an officer described the scene as "like something from a horror movie".

Hours earlier Nash, described as "jealous and paranoid", was seen downing countless cans of beer and neat whiskey at an event in memory of his partner's friend who'd died from cancer in 2014.

he stabbed the 13-year-old in the back and head as he fought valiantly to drag Nash off his mother and hurled items, including an iron and computer screen, in a bid to distract him.

He appeared at Birmingham Crown Court on Thursday (June 30) where he was jailed for 16 years having admitted two counts of attempted murder.


Inspector Cate Webb-Jones, who leads a specialist West Midlands Police domestic abuse team, said Nash had a history of controlling and abusive behaviour.

She added: "There was no official police record of domestic abuse committed by Nash but it's clear from what we've been told that he was a very controlling and paranoid partner; his other half couldn't use the internet or take a call without being accused of cheating.

"On the date of the attack Nash had been acting strangely…dismissive yet angry. He staggered away from the event and waited in the car for up to half an hour and it appears that delay, combined with his drunken state, is what triggered his outburst.

"The boy's intervention undoubtedly saved his mum's life; he was incredibly brave and he can be rightly proud of his actions that night.

"Both have recovered from their physical injuries but you can't overstate the emotional and psychological impact of such an attack. They are receiving counselling and we wish them well for the future and hope they can, in time, put this shocking experience behind them."