Man Jailed At Birmingham Crown Court After £1Million Of Drugs Found
25 October 2014, 08:12 | Updated: 30 March 2016, 13:50
A drug dealer's admitted charges at Birmingham Crown Court after officers found what they reckon is £1milllion of heroin and cocaine.
Dayo Cromwell was arrested back in February after he tried to flee from police who stopped him whilst driving a blue Citroen through Bulkington, Warwickshire.

The 35-year-old was eventually detained in a nearby garden − and found in possession of crack cocaine worth £27,000.

Once in custody, officers searched Cromwell's flat, on Baldwin Croft, Bell Green, where the huge haul of Class A drugs were uncovered. Experts estimated the total street value to be in excess of £992,000. The drugs were a combination of heroin and cocaine and it the belief of officers they were destined to be sold on the streets of Coventry. Also recovered was a quantity of cutting agent and a "press" machine to blend the drugs into "deals".

Further searches led to the discovery of the deadly weapon − a MAC 10 machine gun, completed with 23 live rounds and a further stash of 42 bullets.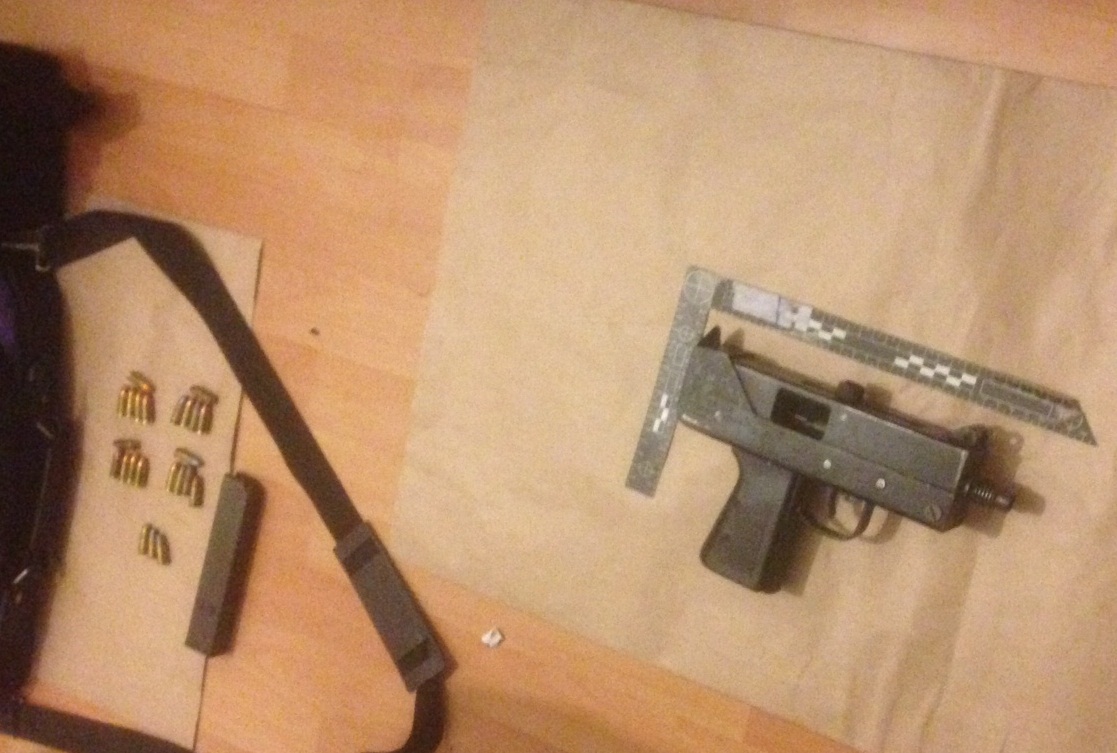 Cromwell, a car trader, was subsequently charged with possession with intent to supply Class A drugs and unlawful possession of a firearm and ammunition.

He pleaded guilty at Birmingham Crown Court and was sentenced to ten years imprisonment.

DCI Simon Wallis, of West Midlands Police Serious and Organised Crime Unit, said: "The MAC 10 is a weapon of death in the hands of a criminal. To come across guns on our streets is thankfully rare - an automatic gun even more so.

"To recover the weapon loaded and with so many other bullets is hugely significant and a great relief that it is no longer available on the streets.

"Cromwell was operating as a top level criminal and a sentence of ten years rightly reflects this."

Coventry Crime Manager, DCI Warren Little, added: "We remain totally committed to making our streets safer by tackling drug and organised crime.