Man Guilty Of Carjacking Which Left Pensioner With Head Injuries
4 November 2015, 20:29 | Updated: 30 March 2016, 13:50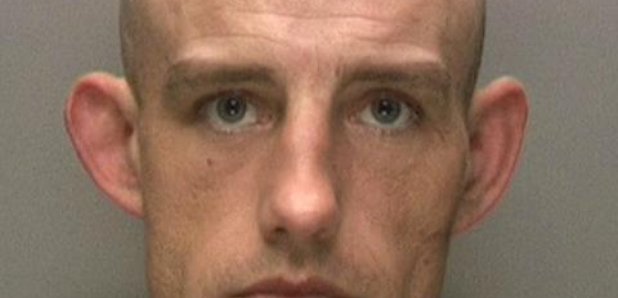 A man's been found guilty of leaving a pensioner in West Brom with severe head injuries after a carjacking.
The 79-year-old tried to stop 34-year-od Andrew Jones from taking the car back in May - but was run over and dragged down the street.
He stole the car and used it as a getaway vehicle at a burglary on Groveland Road, Tipton just hours later.
The court heard how his ex-partner - concerned about the severity of his crime - mentioned to friends that Jones had stolen the car, was using it for one job and then selling it.
Andrew Jones, of Dingle Street, Oldbury, was found guilty of the cowardly crime at Wolverhampton Crown Court today (Wednesday 4 November) and will be sentenced on 4 December.
The ex-partner Stacey Johnson, 26, pleaded guilty to handling stolen goods at an earlier hearing and received a 12 month community order and ordered to pay costs of £300.
Callous In His Actions
Detective Inspector Pete Rowe, from West Bromwich CID, said: "Jones had no thought for the man he left lying critically ill in the road. He was so callous in his actions that only hours after the robbery he committed a burglary, using the stolen car.
"He planned his crimes and lay in wait for the man and his wife to return home from an evening out. He then used the car in a burglary and implicated his ex-partner by storing stolen goods at her flat.
"Jones thought he was above the law, but this was one crime where we were determined to bring those responsible to justice.
"We issued several high profile appeals and officers investigating the crime painstakingly searched CCTV and followed up leads.
"Through hard work and help from the public, who were obviously outraged by this crime, we have today successfully secured a conviction. We hope that this will give some comfort to the family as their loved one continues to recover from his ordeal and injuries."