Man Found Guilty Of Coventry Nightclub Stabbing
15 March 2016, 14:43 | Updated: 30 March 2016, 13:50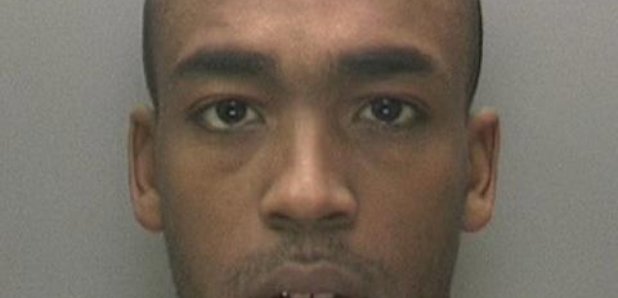 Exactly a year since a teenager was stabbed to death in Coventry, a man has been convicted of his murder
18 year old Daniel Kirkwood celebrating a friends birthday at the Society Nightclub when he was stabbed in the neck.

25-year-old Tobjah Thompson was found guilty of murder after he pleaded guilty to manslaughter.
During the trial the jury were told how Daniel and his friends became involved in an argument with a group of men when 25-year-old Thompson pulled out a knife in front of horrified clubbers.
He stabbed Daniel in the neck before attacking two of his friends - stabbing one in the arm and another in the back.
The injured teenagers managed to get out of the club but as they reached the road outside Daniel collapsed.
The teenager lay critically injured as Thompson and his friend left the area in a silver BMW shouting abuse at the group as they left.
Thompson was also convicted of violent disorder, possession of a knife, assault and two separate counts of woundings.
Three other men, Hasham Ali, of Amberley Green in Birmingham, Ezra Scott, of Hawksyard Road in Erdington, and Ramez Murtaza of Bordesley Green East in Bordesley Green, pleaded guilty to being involved in the violent disorder that resulted in Daniel's death. Murtaza also admitted assaulting Daniel?s friend and pleaded guilty to manslaughter.
'A Devastating Attack'
Detective Chief Inspector Sam Ridding, who led the murder investigation, said: "The motive for the attack is believed to have been a disagreement that Ali had with one of Daniel's friends in the club.
"The violence very quickly escalated with Thompson stabbing Daniel and his friends with a knife he'd brought with him as he and the other offenders breezed past security who let them in without searching them.
"This was a devastating attack against the group and we are satisfied with the results at court today."
'The World At His Feet'
Detective Chief Inspector Ridding added: "Daniel was a young man with the world at his feet. His premature death was needless and the loss has torn apart the lives of his family and friends.
"They will never recover from their ordeal but I hope that in some way seeing Daniel's killer convicted will help them.
"I hope that today's result reinforces he message that there is no place for people who wish to carry knives in our communities and anyone found to be doing so will be brought to justice."
'The Brightest Star In Our Family'
Daniel's mum Pauline Darcy, said: "Dan was the brightest star in our family, he was always laughing, joking and had the biggest smile that everyone noticed.
"Daniel's adult life was just starting, he had plans but these were cruelly taken away from him, we will never see his pride in getting married and starting a family.
"Dan's dad Michael and I are two broken people, changed beyond recognition, the days are dark, the house is empty, the hopes and dreams for our son's future are gone.
"His brother and sisters are devastated and his nieces and nephew miss their uncle Dan. He changed people's lives in his 18 years and we are so proud of him.
"Our thanks go to West Midlands Police and all the staff who have worked on the case with such dedication and professionalism and to Michael Burrows QC for his eloquent presentation of the case."