Knife Crime Rising: Four Year High In The West Mids
12 July 2017, 06:55 | Updated: 12 July 2017, 08:42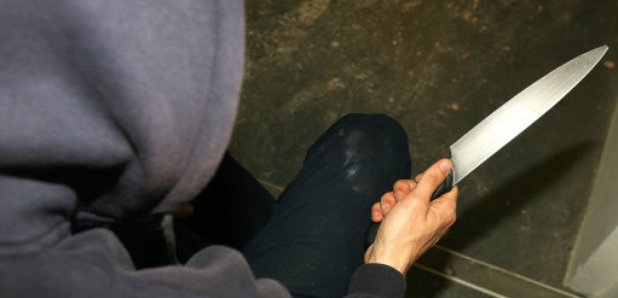 EXCLUSIVE stats for CAPITAL show as many as FIVE under 18s are caught carrying knives in the West Midlands EVERY WEEK!
Statistics we gained from police forces across the West Midlands region shows knife crime among under 18s has reached a four year high since 2013.
In West Midlands Police force area alone there has been an almost 200% increase in knife crime among under 18s since 2013.
That was the year that Alison Cope's 18-year-old son Joshua Ribera, also known as Depzman, was stabbed and killed in Birmingham.
She was drafted in by the government to help out with a national campaign but the Home Office decided to pull it due to funding.
Alison told us this was 'a disgrace' and that there's not enough central government support for campaigners like her:
A Home Office spokesperson told Capital that the government IS developing an anti-knife crime pilot aimed at young people.
We put our stats to the Home Secretary Amber Rudd who told us individual police forces should be doing more:
Recent Spike In Knife Crime:
It comes as nine people have been stabbed in Birmingham, Solihull and the Black Country in the last week alone, four of them killed.
Police bosses have been meeting this week with the Crime Commissioner David Jamieson telling us he thinks the recent spike in knife crime is 'unfortunate'.
Amongst the attacks a man had his throat cut in Handsworth while sat on a bench, while another victim was stabbed with a machete in a park in Wednesbury.

A 15-year-old boy has also been in court charged with murder after a 23-year-old was stabbed in Kingstanding on Saturday.
Why Carry A Knife?:
These teenagers we've been speaking to have told us there are many reasons from safety to bravado:
David Johnson from Birmingham charity Sport4Life is trying to educate disadvantaged children to give them a better life:
In our research we also found that children as young as TEN have been caught with a blade in the city.
PC Rob Pedley from West Midlands Police told Capital he's calling for tougher sentences and says education is key, but he's struggling to get schools on board as they're worried about their image:
Should there be an instant jail sentence for anyone caught with a knife?
Take part in our Twitter Poll:
Should there be an instant jail sentence for someone caught carrying a knife?

— Capital Brum News (@CapitalBIRNews) July 12, 2017