Jury Retires In Digbeth Businessman Murder Trial
9 September 2016, 15:06 | Updated: 9 September 2016, 16:21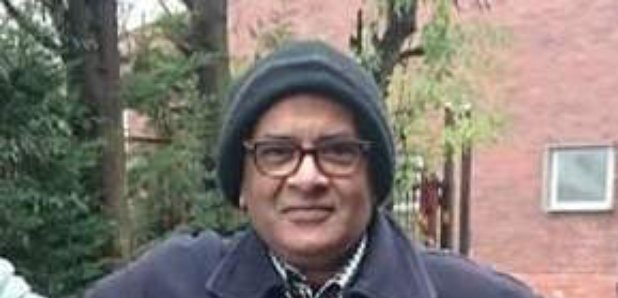 A jury has retired to consider verdicts in the trial of two men accused of taking part in a botched robbery in which a Birmingham businessman was shot dead.
Suraj Mistry and Lemar Wali deny murder, conspiracy to rob a warehouse and two counts each of possession of a pistol with intent to cause fear or violence.
During the robbery on the night of February 3, fast food supply manager and grandfather Akhtar Javeed was shot in the neck ``at point-blank range'' at a warehouse in the Digbeth area of the city as he tried to flee the scene.
He was shot four times in both legs, his mouth and throat by an alleged killer who the jury at Birmingham Crown Court has been told has since ``fled'' to Pakistan.
The 56-year-old victim - known affectionately as ``Lala G'' or ``Big Brother'' by his employees - was still bound at the wrists with the cable ties when the prosecution say he ``died where he lay, in a pool of blood''.
It is the Crown's case that Mistry, 26, was one of two gunmen who raided the Direct Source 3 premises, while co-accused 19-year-old Wali is said to have driven the getaway car, before later helping to clear up evidence of the crime.
Meanwhile, a third man, Tahir Zarif, of Osmaston Road in Derby, is said to have ``played a central role'', with the prosecution alleging it was he who pulled the trigger on Mr Javeed.
At the start of the trial, the jury was told that Zarif was believed to have boarded a plane for Pakistan.
Mistry, of Laundon Way in Leicester, and Zarif owned and ran a bodyshop in Derby called ATS Detailing & Wrap, while Wali, of Osmaston Park Road in Derby, knew both men.
Jurors have also been told by the prosecution that ``inside man'' Sander van Aalten, of Kyrwicks Lane, Birmingham, has already admitted conspiracy to rob the warehouse.
A fifth man was cleared of any wrongdoing part-way through the trial.