Jury Hears How Mylee's Dad "Does Not" Have Diminished Responsibility Defence
27 September 2018, 06:14 | Updated: 27 September 2018, 06:25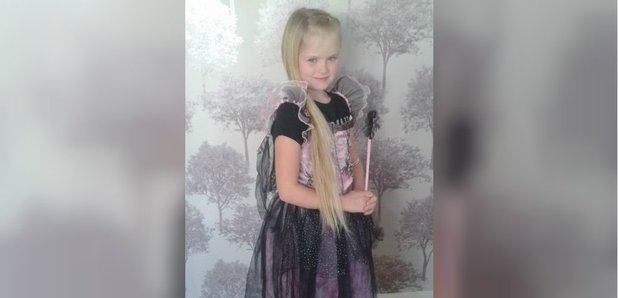 A father-of-six who claims not to remember the alleged murder of his eight-year-old daughter in Brownhills does not have a defence of diminished responsibility, a psychiatrist who assessed him has told a jury.
Dr Philip Joseph said William Billingham's claim to have "complete amnesia" after allegedly stabbing Mylee Billingham in the chest was not likely to be genuine.
Billingham, aged 55, denies murder and making a threat to kill Mylee's mother, Tracey Taundry, as she arrived to collect her daughter from his bungalow in Brownhills, near Walsall, in January.
The ex-factory worker had the lower part of his arms covered in bandages when he appeared in dock on Wednesday, to hear a defence psychiatrist claim "moderate" depression may have affected his ability to make rational judgments.
But prosecution psychiatrist Dr Joseph told Birmingham Crown Court that a variety of factors meant that Billingham's claim of memory loss made no sense.
Dr Joseph told the court: "I have concluded that although he was feeling angry and under some stress in the period prior to the killing, he was not suffering from a recognised medical condition.
"Therefore the defence to murder of manslaughter on the grounds of diminished responsibility does not apply."
Dr Joseph - who said around half of those charged with homicide claimed some degree of memory loss - added: "I formed the view that his claim of total amnesia is unlikely to be genuine.
"I believe his claim of complete amnesia is really about the fact that he doesn't want to talk about it."
The trial has heard claims Billingham was struggling to cope with his ex-partner Miss Taundry's decision to start a new relationship.
Billingham, of Valley View, Brownhills, was assessed by Dr Joseph two week ago at HMP Birmingham, and told the psychiatrist that he considered himself to be a "brilliant dad" who was not the jealous type.
Dr Joseph, who will continue giving evidence on Thursday, said of Billingham: "He has a particular difficulty in coping with the end of relationships and is likely to behave in an aggressive and intimidating manner.
"I believe he could not accept this new arrangement, particularly as he told police in interview he 'just lost it or something'."
Defence psychiatrist Nuwan Galappathie also gave evidence to the court after Billingham opted not to go into the witness box.
Dr Galappathie, who assessed Billingham at the same prison in July, told the court: "My conclusion was that he was suffering from a moderate episode of depression.
"At the time of the killing, in my opinion, it would have affected his ability to form a rational judgment and it would have affected his ability to exercise control."
Dr Galappathie said Billingham had told him he was struggling to sleep in the run-up to Mylee's death, waking up at 5am and suffering from low mood, a lack of appetite and low self-esteem.
He told the court: "In my opinion, it's likely the severe trauma of the alleged offence - by way of killing a loved one - has probably led to his inability to mentally process events that occurred.
"At the time of the killing he would have been suffering an abnormality of mental functioning. His depression would have clouded his thoughts and judgments."