John Terry Signs With Villa
4 July 2017, 08:16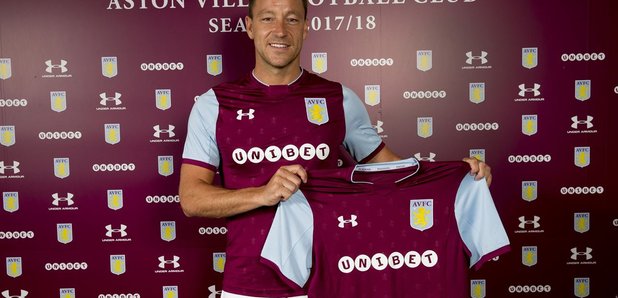 After 22 years at Chelsea the defender makes the move to Villa Park.
John Terry has joined Aston Villa on a one-year deal.
The 36 year old former England captain left Chelsea at the end of last season following 22 years with the Blues.
He told Capital Reports playing in the Championship and not having to play against his former club helped to make his decision.
He also said his ambition for the next 12 months is to get Villa back into the Premier League.
He signed autographs through the gates at Villa Park earlier, after speaking to Capital Reports about a possible move to the West Midlands with his family over the summer holidays.
Villa boss Steve Bruce says it was refreshing that the player didn't make the move for money but wanted to make a difference on the pitch.
Bruce also credited the 36 year old's fitness describing him as being in fantastic condition.