Inspectors Rule Birmingham Prison "Unsafe" With High Levels Of Drugs
28 June 2017, 07:14 | Updated: 28 June 2017, 08:22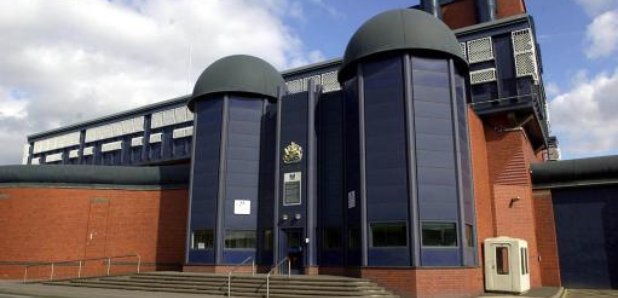 Capital's been told it's easier to get drugs at Birmingham Prison than it is to get on a training course.
The first official report since HMP Birmingham was rocked by disorder has concluded there is too much fighting on wings, often triggered by easy access to "problematic'' new psychoactive substances (NPS).
Half of the prisoners surveyed also told inspectors it was "easy to get drugs'', with one in seven said they were getting hooked on drugs while in the jail.
The inspection also found the use of mobile phones and drones to arrange and deliver contraband, like the highly addictive Spice, over the Victorian jail's high walls was also "a significant threat''.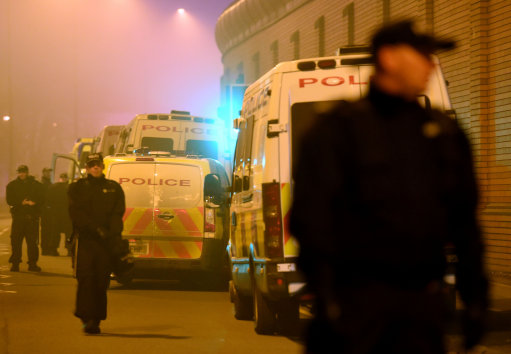 However, Her Majesty's chief inspector of prisons Peter Clarke said his findings must not be used to diagnose the cause of the December 2016 riots.
G4S, which runs the prison, called the report "a fair assessment of the very real challenges'' it faced, which had also highlighted staff and managers' determination "to move on'' and improve.
Rioting at the Winson Green jail was some of the worst in years at a UK prison.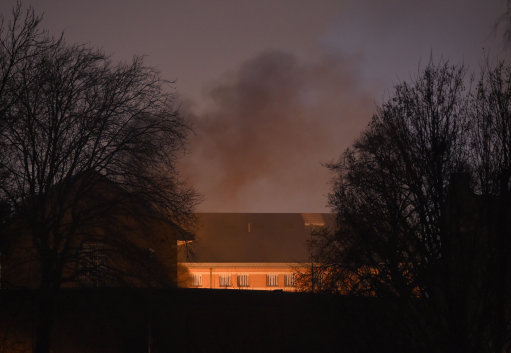 Four wings were still out of action for repairs when inspectors arrived in mid-February, with 500 inmates transferred to other sites, leaving a then population of just under 1,000.
Mr Clarke said the reasons for his unannounced inspection was to make sure the jail was still safe and secure - and to establish a baseline for improvement.
He has tabled four chief recommendations for the governor, including a "a clear strategy'' to reduce violence.
G4S was also told to improve staff-prisoner relationships and inmates' behaviour, provide "a decent regime'' of learning and work, and encourage as many prisoners as possible to take up activities.
Mr Clarke has also called for an "integrated approach'' to reduce the supply and demand of drugs.
The inspection, which asked prisoners what they thought, found that "high'' levels of violence and drugs were two key concerns for those behind bars.
A survey of the population found 59% of prisoners "felt unsafe at some time during their stay in Birmingham and over a third felt unsafe at the time of inspection''.
Mr Clarke also found the riots "had a profound effect upon many members of staff'' and there was "still a palpable sense of shock at the suddenness and ferocity of what had happened''.
However, he said prison bosses were "committed'' to tackling the problems and "did not want to be defined'' by the disorder.
Turning to the problems, Mr Clarke added: "We found the high level of drug availability, often leading to debt, was one of the primary triggers of violence.''
Routine testing, cell finds and medical incidents had showed "that new psychoactive substances (NPS) had become problematic."
"The use of Spice was a particular issue," it added.
Mr Clarke said: "The use of mobile phones and drones to arrange and deliver drugs was identified as a significant threat and intelligence-gathering had identified several hotspots and weak areas
"Staff recognised that more is needed to be done to ensure that the technology used to combat threats, such as mobile phone detectors and signal blockers, was effective."
The report also concluded "violence had increased substantially since our previous inspection'', with 187 assaults recorded on staff and 218 attacks on prisoners between June and November last year.
Mr Clarke cautioned against reading anything into the causes of the damaging riots from his latest report, and said "to attempt to use it in that way would be a mistake''.
He added: "We saw many positive interactions between staff and prisoners and, in general, relationships were respectful.''
The jail had what G4S called a "complex'' mix of inmates, some as old as 90, and a high turnover with 500 new arrivals every month and an average stay of six weeks.
The director for HMP Birmingham, Richard Stedman - who was appointed in April 2017 to replace Pete Small, said: "Today's report is a fair assessment of the very real challenges we face at HMP Birmingham.
"Like many other local city-centre prisons, we are a target for organised crime gangs who try to smuggle drugs into our facility.
"Drones are a constant threat and although we have a strong partnership with West Midlands Police to prosecute those who try to get contraband in, we are looking at new technology to help us to thwart this pernicious trade that undermines safety and feeds violence, debt and bullying.''
He said more officers were being recruited to improve the prison regime, inmates' behaviour and safety.
Mr Stedman added: "We are resolute in our determination to move on, make progress and not be defined by December's disorder and this week the prison returns to its full operational capacity.''
Michael Spurr, HM Prison & Probation Service chief executive, said: "This report provides an overview of HMP Birmingham two months after the serious disturbance which took place on December 16.
"The chief inspector rightly draws attention to the impact of the riot on prisoners and staff, but describes a prison which is now 'in recovery' and making positive progress.
"There remains more to do to provide purposeful activity and to tackle violence and illicit drug use, but the staff and the leadership team deserve credit for the commendable way they have responded to the challenges to date.
"We are determined to learn lessons from what happened at Birmingham and will work closely with G4S to achieve improvement.
"Additional staff are being recruited and G4S will use the recommendations in this report to drive progress over the coming months.''
Frances Crook, chief executive of the Howard League for Penal Reform, said: "Birmingham prison was in the headlines for all the wrong reasons last year.
"Today's report reveals that, like so many other jails across the country, it remains a hotbed of violence, where prisoners find it easy to get drugs but much harder to get education or training.
"In the last fortnight, we have seen worrying inspection reports on four different jails - Medway secure training centre, Pentonville, Brixton and now Birmingham. How many more will the government tolerate before it takes meaningful steps to fix this mess?
"Ministers must take bold but sensible action to ease pressure on a failing system.
"Reducing the prison population would save lives and help to prevent more people being swept into deeper currents of crime, violence and despair.''